The hidden talent behind "Mamma Mia"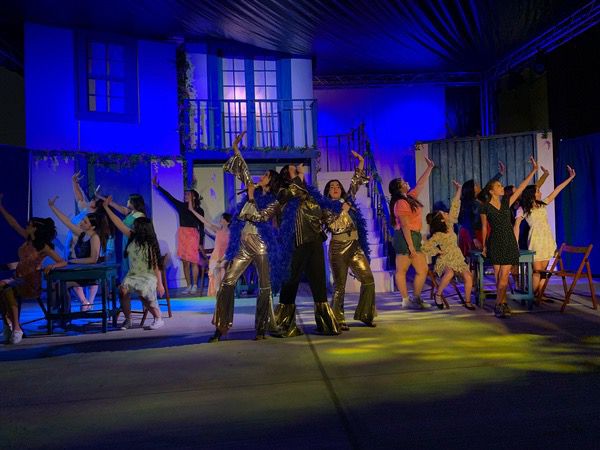 The musical Mamma Mia is always an audience favorite; the songs and dances bring much joy and nostalgia, featuring popular songs such as "Dancing Queen", "Gimme, Gimme, Gimme", and of course, the titular "Mamma Mia". 
"Mamma Mia" is a 1999  jukebox musical featuring music by Swedish pop group ABBA. It falls into the romantic comedy genre and there is a film directed by Phyllida Lloyd, written by Catherine Johnson released in 2008, based on her book of the same title. 
The story follows Donna, an independent single mom and hotel owner struggling to keep up. Also featured in the story is her daughter Sophie who is going to get married soon. Sophie secretly invites three men from her mother's past, knowing that one of them must be her father. She wants to know who her father is since she's never had a male figure in her life, and she would like to have him walk her down the aisle.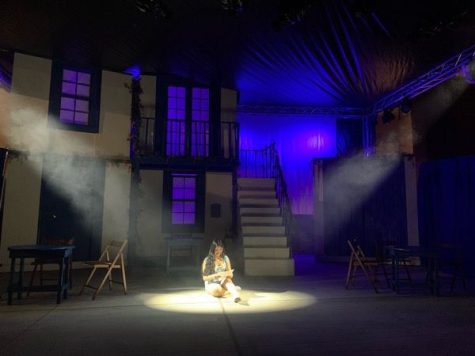 But what happens behind the scenes of this high school production? While the young actors and actresses spend much of their time working on this show, it can be easy for them to fall behind on their school work and other  extracurricular activities. While it is difficult to keep up, many members of the cast agree that it is all worth it. The pleasure of viewing is just the same as the pleasure of performing it. 
"If you push through it is very rewarding," said Mackalya Olivas, who played Donna. After her first performance she said that she felt on top of the world, and knew that everything was worth it. 
Another performer Shelby Rana, who played Sofie, also did an amazing job; her acting and vocals were truly a privilege to see.
Watching the musical on opening night was truly a privilege. All of the actors are incredibly talented. Standout performances were "Money, Money, Money" and "Winner Takes it All" and I am not ashamed to admit that I teared up at "Winner Takes it All". The vocals were absolutely stunning and the entire musical was enchanting and fun.
The only critique might be the furniture. Tech theater, the people who made it, did the absolute best they could. One actor fell and got stuck in a chair during a song, causing some concern for the performer's safety.  Fortunately,  she was unharmed and continued to dance.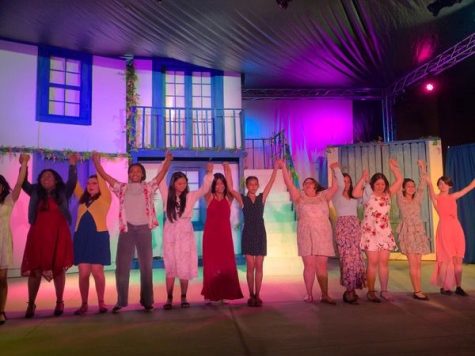 Everyone who worked hard to make this musical come to life deserve a huge round of applause. All the performers and the pit band, who played beautifully, the creative team, company, and crew all worked hard to make this musical a success. Also a special commendation to the contributing departments, the WCHS Performing Arts Academy, Band Department, Dance Department, Choral Department and the Theater department. This musical is definitely worth watching.