Player Profile: Mario Ruiz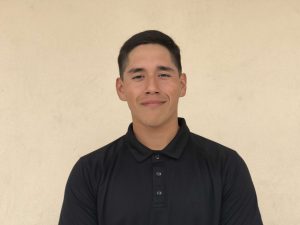 BY ASHLEY RODRIGUEZ
Senior Mario Ruiz has been on the WCHS varsity baseball team for four years playing as a third baseman.
Ruiz started playing baseball at the age of 5 and loves to watch the Los Angeles Dodgers play. He's always loved to watch MLB players on TV playing in front of thousands of people, and the thrill of the crowd yelling and cheering with the intensity of a million eyes all on you.
"I was really inspired to play baseball because it's basically a family thing since we all either play softball or baseball," Ruiz said.
Mario Ruiz is not committed to play baseball in college, but he is planning on attending Citrus College.
"It wasn't hard for me to decide which college because I had a few options so I just chose the one where I'd have more success. That was Citrus," Ruiz said.
Ruiz thinks it is hard to manage time with school work and practices. However, he knows what  one must deal with when one is a student athlete. Ruiz loves baseball and pushes through so that he can always step onto the field and follow his passion.
Ruiz considers himself a somewhat big part of the team because he believes that he has a lot to offer; his skills combined with teammates is great. He hopes to make baseball a future career for himself, and even though the statistics say that his odds are small at making it big, it's a dream for him.