Player Profile: Monica Sowles
BY CHRISTOPHER SANTAMARIA
Having originally developed an interest in golf because of her family, senior Monica Sowles has shown her dedication and hard work, both on and off the course. "My dad and uncle used to play golf a lot. They always invited me to come along, but I never got into it until a couple of my friends, suggested that I join with them." After three days of tryouts, Sowles made the Junior Varsity Girls Golf team, "really proud of and somewhat surprised." For Sowles, this was start something new in her senior year.
Sowles gets along well with her other teammates; and since there aren't many girls on the team, Coach Dan Woodword is able to focus on each player individually and give tips, including things like "keeping their heads down, eyes on the ball, arms straight, and sure the players turn and move hips.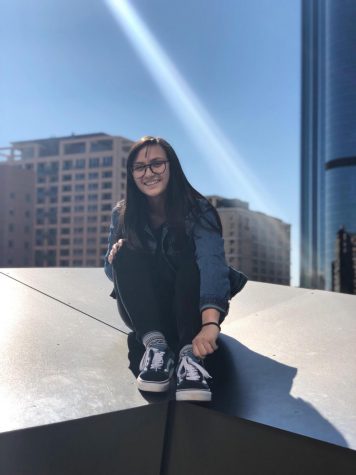 Sowles' favorite match has been the team's second match against Walnut High School, where Sowles demonstrated the most improvement. "The first I didn't do so good, and the second game I hit on the green in one stroke, which means that I got close to the hole with one swing."
Also heavily involved in her academic career, Sowles' favorite class is AP Statistics because she loves the class environment and is very interested in "learning a lot of things that can be related to psychology." Since it is her favorite class during her junior year , Sowles has hopes to follow a research-based college education at the University of California, San Diego. She plans to earn her PhD degree in either cognitive psychology or childhood development.
Although academics take up much of her time, Sowles is also the vice president of the class of 2019, and holds that position in the WCHS ASB Cabinet. "My favorite has to be class council because it gives me a really specific job to serve my class so that we are class of the year."
As a student, a leader, and as a friend, Sowles demonstrates dedication and admirable qualities in all the doors she steps in to, with little room for anything but excellence.