Player Profile: Jill Benton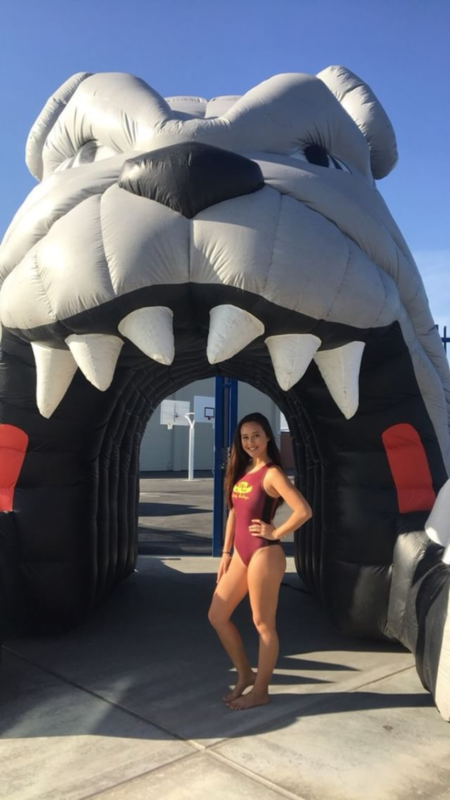 BY ALEXIS ALVARADO
Bulldog Country is flourishing with amazing students who are actively participating at WCHS. One, in particular, is junior Jill Benton, who is a major participant in sports such as volleyball and especially girls' water polo while managing other extracurricular activities.
Benton began her freshman year with a busy start as she decided to try out for girls' water polo being unaware of how the sport works, but interested since her older brother also participates in the same sport at school. It's this reason that encouraged her to try something out of her comfort zone.
"Before high school, I thought it was really hard. Then I actually started paying attention to my brothers' games and it actually looked fun, so I tried out and started to love it," Benton said.
Despite, it being the first time trying out the sport, Benton had the opportunity to make the varsity team in her freshman year. It was from there that she diligently branched her way up to establish herself as an important member of the team. This was a start to an accomplishing career in the sport as she became Co-MVP and achieved much more.
"I worked my way up to become a starter and I was also able to get Co-MVP and first team all-league in my sophomore year," Benton said.
Considering that being involved in a sport can be extremely time-consuming, Benton handles two as she is on the volleyball team as well in the fall. Although it might be difficult to juggle such tasks, she manages like a champ with doing homework after practices, even having a job.
"I usually have time after practices to do my homework. I only work weekends, so I'll usually do weekend homework before or after," Benton said.
Like most students here at WCHS, she has aspirations after high school. In this case, Benton's main goal is to attain a degree in psychology and hopefully receive a doctorate in the major.
"I really want to be a therapist when I'm older, so I definitely strive to be a psychology major and aim for my doctorate," Benton said.
There is no doubt that Jill Benton will achieve greatly based on the fact that she has already created a name for herself in Bulldog Country for being such a well-rounded and go-getter student. She will continue to strive towards stacking up even more accomplishments during her time here at WCHS.