Bulldogs are Victorious in Spirit
BY JULYSSA MENDIOLA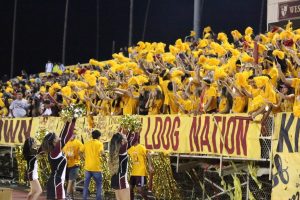 During the highly anticipated Kings of Cameron football game on Friday, Sept 8 at Thyberg Field, the Bulldogs (0-2) put up a big fight but sadly lost against their rivals, the South Hills Huskies (2-0), with a score of 47-0.
However, one thing the Bulldogs did not lose during the game was their spirit and school pride. All throughout the game from beginning to end, the student section along with the whole crowd portrayed their optimism and love for their school through endless cheering and support.
Besides cheering, the crowd also demonstrated their Bulldog pride through bringing additional items such as baby powder for everyone to throw, streamers, confetti, pom-poms that were given out at the door, and signs supporting their favorite player as well.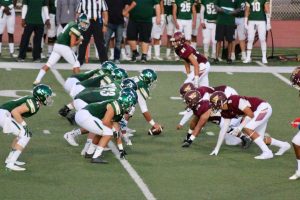 "Their energy levels were constantly high. Even though we weren't doing well on the field, the stands were completed different. Our gold was brighter, cheers were louder, and our Bulldog pride was way more visible than South Hills. Not only that, but our spirit was actually genuine," ASB President Kevin Phan said.