March Madness Brought Upsets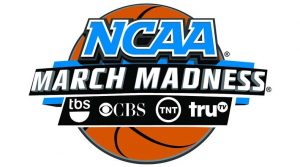 BY STEPHANIE RUEFF
March Madness: summarized by chaos. Where the underdogs took over the show. The biggest upset was done by University of Maryland, Baltimore County who knocked out University of Virginia in the first round.
March Madness brings joy to everyone; whether you watch basketball or not, you get sucked into making a bracket and praying that it doesn't get destroyed. Buzzer Beaters are in every game. Blood, sweat and tears are put onto the court during every play. The underdogs ranging from UMBC who got knocked out in the second round, to Loyola-Chicago who made it to the Sweet Sixteen. San Diego State gave Houston a run for their money but lost in an attempt for a buzzer beater 3 that just didn't fall. Another underdog team to show his talents to the world was Marshall who played Wichita State by six points.
This year we have had 18 teams in one of the top 10 seeds lose to an underdog, or someone who was one or two seeds below them. UNC (University of North Carolina) who was a two-seed team lost to Texas A&M, seven-seed team, by 21 points in the second round. In the Syracuse vs. Michigan State game, Syracuse won by a pull-up jumper around the free throw line.
Many people's brackets have been destroyed because so many of the top seeds have gone through crazy upsets. This is probably one of the most intense March Madness tournament anyone has witnessed. Did your bracket get messed up? Or did you choose the underdogs from the beginning?
EDIT: Villanova smashed Michigan for the title 79-62.