BY VINCENT FRANCO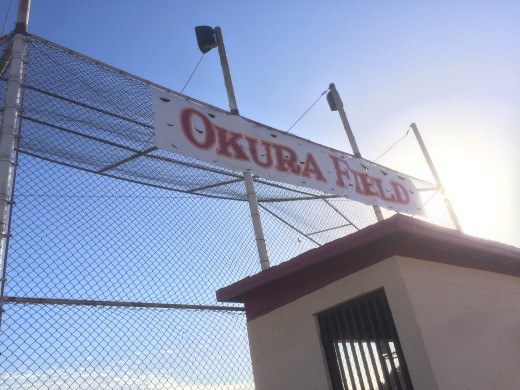 For the past two years, English teacher Lyndie Lorenger has been trying to honor Michael Okura's (her father) legacy here at WCHS by having a brand new scoreboard built on the right field of the baseball field with the words "Okura Field" written on top. It's been a long time coming since she and other staffers at the school have started the fundraiser and even made up a completely new policy for renaming fields after a person.
Lorenger hopes to have all the funds for the sign in at least two years, maybe even less, if she receives big donations.
"To know so many people care enough to help us out with this and care enough to donate money is such an incredible honor and it's very humbling to know so many people care this much about my dad," said Lorenger.
The process has been long and the sign will cost up to $68,000. The Okura Fundraiser has raised up to about $26,000. Over the summer and the beginning of the school year, fundraising has slowed down a bit, but is expected to get going again with the second annual "Poker Night," a night consisting of poker with fake money, a silent auction of sports and entertainment memorabilia, food, drinks, camaraderie and entertainment. Casino night will be held at Hurst Ranch, right across the street from Edgewood Middle school. Lorenger anticipates to make at least a couple thousand dollars.
For further information on the Poker Night please
click here. Donations are always welcomed. Just deliver the check to ASB and write Okura field on the memo line of the check.
To find out more of Michael Okura's legacy on campus click here.