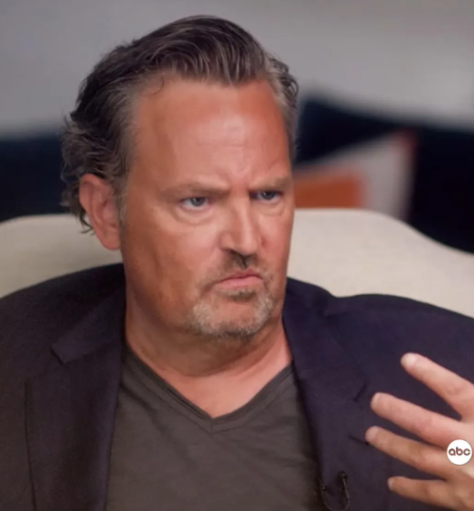 On Oct. 28, Matthew Perry, an actor famously known for playing the role of Chandler Bing on the American sitcom "Friends", passed away at 54. According to Law Enforcement, the actor was found dead in a hot tub at his Los Angeles home by the time paramedics arrived. Law Enforcement sources stated that initial tests showed that he did not die from fentanyl or meth overdose. Perry's cause of death has not been determined and announced for some time. 
At first, his death was speculated to be because of an overdose. According to the New York Times article "The One Where Matthew Perry Writes an Addiction Memoir", Perry struggled with drinking and drug usage for decades. His addiction eventually led to him having more than a dozen stomach surgeries, a brief stint on life support, and a two-week coma. However, despite his struggles with drinking and drug usage, this was not the cause of his death.
In the NBC news article "Matthew Perry was candid about his addiction. His words are now part of his legacy", Perry said in his addiction memoir he had been clean for 18 months, which is left to assume that he was sober when the "Friends" reunion aired in May 2021. He spent $7 million attempting to get sober and has been in rehab at least 15 times. He openly explained how he went through multiple surgeries because of his long fight with substance abuse. 
"The doctors told my family that I had a two percent chance to live. That's the time I really came close to my life ending," Perry said.
While Los Angeles Law Enforcement stated that no illicit drugs were found at Perry's home, Authorities found antidepressant and anti-anxiety medications were found, including pills for chronic obstructive pulmonary disease (COPD). According to a CNN news article "Medical examiner indicates additional investigation required in death of actor Matthew Perry", Perry's official cause of death has been deferred due to a pending toxicology report that will take weeks to complete. Once the toxicology report comes back and more information is given, his cause of death will be reported. 
His death certificate was officially released by the Los Angeles County Department of Public Health after he was found dead. The certificate stated that Perry died at 4:17 p.m. at his Pacific Palisades home. While people believe Perry's death was drug-related, once there's more information on the situation, the official cause of his death will be determined and then announced.