BY JOSHUA ROMERO
The one year anniversary has passed since West Covina High School lost beloved AP English teacher and inarguable icon, Mike Okura. Staff members around campus agreed that while January 17 is a tragic day, it is not Okura's passing that should be remembered, but rather his life. His birthday, which falls on January 4, is a reminder that his actions in his life should outweigh the lament felt on the day of his passing.
"Mike Okura was quite an influential man; it's hard to believe he is not here. I can picture him still with us, cracking jokes and offering advice to others. Everyone turned to him when we needed advice, especially the English department. When he gave the teachers his advice, he was able to see the long-term outcome of our decisions," said English Teacher Ted Moser.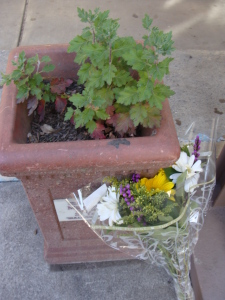 Shortly after his passing, many felt that naming the baseball field after Okura was a significant change to honor his legacy that should occur. As a result of their requests, West Covina Unified District created a policy over the past summer which clearly states the steps needed to name a campus facility after someone. The policy states that a council made up of two parents, two department chairs, three staff members, three students, and one administrator must be created to further pursue changing a facility on campus after someone.
Since the policy was made, Principal Alex Ruvalcaba asked for any individuals who would be interested in naming the field to join this council. "Naming the field after my uncle would be a great tribute to his name. He made many impacts in both the classroom and on the field. I know it would mean a lot for him to see the progress this cause has gone," said Counselor Kristin Kajikawa, Okura's niece.
Many individuals inside the council include those who are not directly related to Okura, but desire to keep his legacy remembered. "The council must consist of staff, students, and parents. Many have offered to contribute in hopes of honoring my father. It just goes to show how blessed I am to work here,"  said English Teacher Lyndie Lorenger, Okura's daughter.
Okura's iconic status can be attributed to his constant involvement within West Covina High School. Starting in 1959, Okura was the epitome of a well-rounded student. Displaying academic, athletic, and community service excellence. Okura was involved in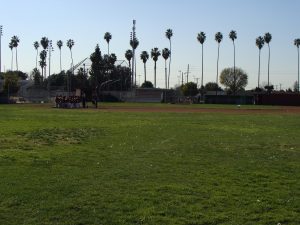 many aspects of the school when he attended, back when West Covina High School's mascot was the Spartan. Since he was the president of Key Club and a member of ASB, Class Council, Nomads, Speech and Debate, and the Letterman's club, Okura's presence while he attended school had been obvious. He also was captain of the varsity football team and captain of the baseball team, all while maintaining a 3.75 GPA
"Sports was my father's life. I believe he would be honored to have the field named after him. Seeing as my husband is currently the baseball coach, that field is one of my family's biggest passions," said Lorenger.
This note-worthy eminence only continued when Okura began teaching at WCHS in 1968. While teaching, Okura became the coach for baseball, football, and wrestling. Recognizing baseball as his passion, many could see Okura's dedication in instilling outstanding performances from his athletes. He also is the only coach to receive back to back championship titles in Varsity Baseball.
"He received a scholarship because of baseball, got admitted in UCLA, and came back to coach baseball. That field is so significant to his name. It's understandable that this matter is important to anyone who is aware of his involvement," said English Teacher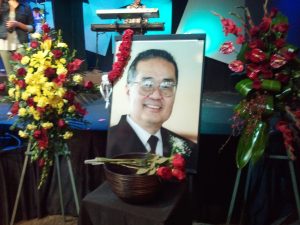 Jennifer Sun. Even after passing, his children's involvement in the school also remains a constant reminder of Okura's positive influence and loving spirit. His son-in-law and current baseball coach, Drew Lorenger is married to Okura's daughter Lyndie Lorenger.
One of Okura's messages that Sun vividly recalls is his desire for people to just be "good." Sun carries this mentality with her to remember what is important in life. "Okura was an individual who emphasized that at the end of the day, being a good human being is what is important," Sun said.
Lorenger also acknowledged she can still see loving individuals of Okura's life continue to post messages on his Facebook wall and reference him when wondering what to do. It is almost as if a "What would Okura do" mentality has been widely adopted by the campus.
"After I lost my dad, I knew just how lucky I am to work here. He was everyone's go-to-guy; his legacy and presence is still here. Since his passing I've only received positive, loving messages from the staff. Being here is truly a blessing in disguise," said Lorenger.