Back in September, ASB assigned parking spots to students to ensure smooth access into the student parking lot located next to the tennis courts. During the process of purchasing parking permits, students were asked to choose a permanent numbered spot for the rest of the year. This process would ensure a trouble-free parking experience, yet student drivers continue to complain about the student parking lot. 
One reason is that assigned spots continue to be stolen by others.
Senior Gabby Gutierrez has used the student parking lot since her junior year and expressed how parking in the student lot quickly becomes an irritating process.
"My parking spot is almost never open, it's stolen about 80% of the time. It's very rare whenever I get to park in my spot, which causes me to have to park in someone else's spot," said Gutierrez.
At the beginning of the school year numbers were written on the spots with chalk, but due to rain they were erased and have not been updated. 
Furthermore, students entering the student parking lot reported issues due to the morning drop off line from parents dropping off their students in the parking lot, causing major delays.
"One thing I would change is making the parking lot strictly only for student's parking because I feel as if it's only convenient for parents to drop their students off there, and it's never convenient to the student since it's the farthest lot we have," said senior Kathleen Vu.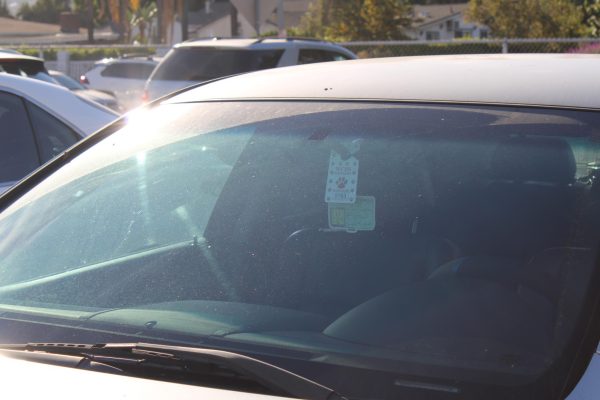 Student drivers believe the parking lot has limited space due to parents taking up a majority of the space in the morning, making it harder for students to get onto campus. Morning traffic causes frustration; the student parking lot should strictly be for student use and enforced by security.
According to Assistant Principal Michael Rodriguez, security is supposed to be checking for parking permits as students enter the lot. He also said that the current student parking will be reserved for seniors starting next year. Students should know a new parking lot is in the works and will be located on Lark Ellen Ave. next to the football field, and will be available in the 2024-2025 school year.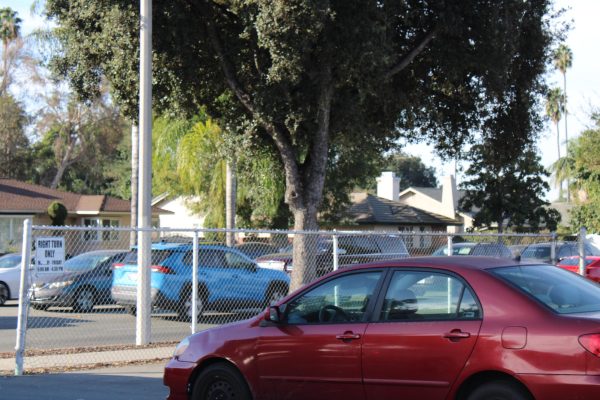 Security declined to provide an official statement for this report.