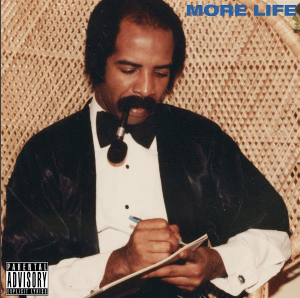 BY ALONZO SOTO
Drake's latest project "More Life" was released on March 18, 2017 by OVO Sounds, Young Money Entertainment, Cash Money Records, and Republic Records. The artist is claiming More Life to be a playlist rather than an album or mixtape. The playlist was originally set to be released during the end of December but continued to get postponed because of unfinished tracks and more work that had to be added. With More Life continuing to get delayed, fans looked forward to the release to see what new things Drake would implement in this project.
Although "More Life" does have a few good tracks, unfortunately the playlist did not sound ready for release and felt a bit rushed. "More Life" does have some nice instrumentals as well as a few catchy hooks but overall, the playlist just felt like a rinse and repeat from Drake's last album.
The playlist was not a complete disaster and did manage to bring a couple of good tracks to the table. Some noticeable tracks include "Portland", "Free Smoke", and "Madiba Riddim" with the help of featured artists such as Travis Scott and Quavo.  
Passionfruit stood out from the playlist because of its unique lyrics on long term relationship struggles, as well as the mellow beats and commentary added to it. It would have been nice to see more songs like this with a different take.
I do not think "More Life" was Drake's worst project of his career, however the playlist did feel rushed and had the potential to be something better. For these reasons I would give "More Life" 3.5 stars out of 5.