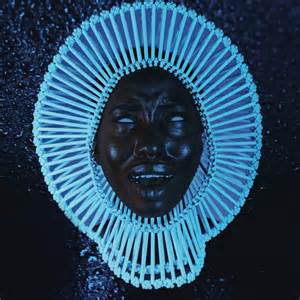 BY MARK AGUILAR & NOAH VELASQUEZ
The highly anticipated fourth album of Childish Gambino "Awaken, My Love" was released on Dec. 2 and is currently the most original album released in 2016. Gambino may feel as if he needs to take his career in a new direction, but it definitely isn't the Gambino we are used to. The album starts off with "Me and Your Mama" and it's a very aggressive soul beat with strong lyrics that Gambino screams at a very raspy tone then slows down at the end. Right away you can tell it's not the classic Gambino that we have all grown accustomed to from the critically acclaimed albums "Kauai," "Because the Internet" and "Camp."
However, this isn't that much of a surprise considering the fact that Gambino is constantly changing his style from album to album. This is now his fourth album and most artists by now would begin to establish a style, but Gambino is constantly experimenting with his sound, so his fans have been a bit confused.
Although other prominent artists such as Kid Cudi and Kanye West used to have such an original and well-rounded sound, the new music they create doesn't always resonate well with their fan base which is exactly what is happening with Gambino. Now don't get me wrong we are all for change, but it's to the point where he is going in an entirely new direction with his music. Childish Gambino is an extremely talented artist who will continue to find great success in making music but I think it's time that he starts to settle on a style that he is comfortable with and his fans would enjoy.
"Awaken, My Love" is not the answer to finding a set style; we can say this with justified reasoning. Considering that "Awaken, My Love" is not even on Billboard's Top 200 and none of the songs on the album are on Billboard's Hot 100, which is saying a lot with the amount of talent Gambino has and his ability to make hit songs such as "3005," "IV. Sweatpants," and "Sober" all hits from his past albums.
Of course every artist has their ups and downs, and the faithful fans will continue to stay and support the musician; however, other fans, such as us, will likely be disappointed until  Gabino shows us otherwise.
Due to the fact that the album had some "okay" beats and the lyrics that we could understand were some what tolerable we give a 2 out of 5 stars.