BY GABRIEL ALVARADO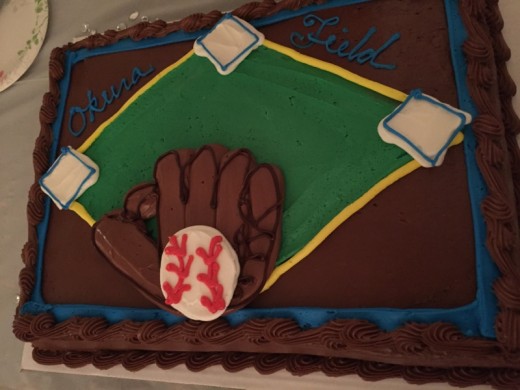 Former teacher and coach Michael Okura was one of the most well known figures on the school's campus with teachers, staff, and students, even to this day.
Not to mention, every Bulldog knows his daughter, English and AVID teacher Lyndie Lorenger and son in law Drew Lorenger, who teaches graphic arts and history. Within the past few years and months, events and fundraisers have been occurring in order to redo the baseball field known as the Okura Field and help bring a new and better scoreboard.
The current amount that has been raised is $34,000 which is $26,000 shy of the total amount needed which is $60,000. Many may wonder why it is so much, but the reason is due to the electoral rerouting in order to put the scoreboard in the desired spot wanted. Many recent events have occurred in order to help raise money such as the food trucks on homecoming night which helped to bring in $300 and the very successful October fundraising dinner which helped to reel in $4,300.
For those who are looking for any future events the Okura Foundation is having a gaming event coming up in the spring. "I would also like to thank everyone for anything they have done to help us out" said Lyndie Lorenger.
For any further information on the Michael Okura Foundation click here.
To learn more about Michael Okuras legacy here at WCHS click here.