The following article is a tribute published in Newsbytes on January 27 by Mr. Michael Okura's AP English students.
BY VALERIA LUGO AND MIRRISSA REDDITT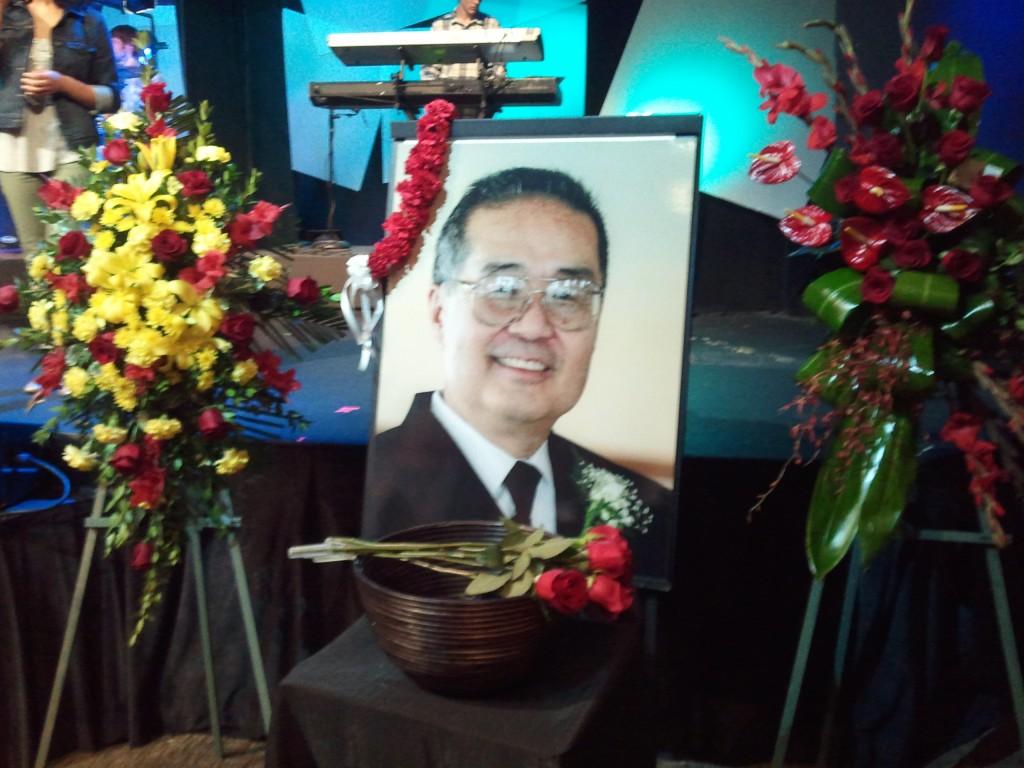 Longtime WCHS teacher Michael Tadashi Okura passed away on the evening of Tuesday, January 17 in his home. West Covina lost one of its most inspiring and beloved teachers after 43 years of dedicated teaching and coaching.
Okura was born on January 4, 1946 in Rexburg, Idaho. The Okura family came to East LA when Okura was 2 years old. He attended WCHS all four years before graduating in 1963. He was an all-around student practically on every page of the yearbook. Okura maintained a 3.75 GPA while being heavily involved in school activities. He was captain of the varsity football team, captain of the varsity baseball team, president of Key Club and was part of ASB, Class Council, Nomads, Speech and Debate, and the Letterman's club (a club consisting of the best athletes on campus).
After high school, Okura attended UCLA on a baseball scholarship, but started to fall behind in the large environment and transferred to Mount San Antonio College to finish his general education. He transferred once again to Linfield University in Oregon where he majored in English. During his time at Linfield, Okura married his high school sweetheart, Diane Lilly. Linfield became a huge part of Okura's life. He still kept in touch with most of his fraternity brothers and has told his students countless stories of the home he made at Linfield.
Okura didn't always want to be a teacher, as he had mentioned that he wanted to be a cowboy and a professional baseball player when he was little, but he truly found his calling as a teacher. He made his way back to West Covina to become a full time teacher in 1968. He couldn't get enough of West Covina, as he used to say. Along with teaching, Okura coached baseball, football, and wrestling. Leading the varsity baseball team through two Sierra League titles. He even coached Major League Baseball player Tom Brunansky, who went on to play for 14 years. "Coach 'O' was simply the best! From his classroom to the athletic fields to his family, I am a much better person for having the opportunity to have had his friendship in my life," Brunansky recently said.
The Okuras have two daughters, Janelle and Lyndie and four grandchildren. Lyndie Lorenger is now an English teacher at West Covina, who shared a room with Okura the past few years after his retirement. Okura continued to teach one period, which he enjoyed because he was able to go home and spend time with his grandchildren every day.
Okura had major heath problems since the age of 42, including numerous heart attacks, brain surgery, and a triple bypass. Even with all the health problems surrounding Okura, his passing came unexpectedly. That day, Okura did everything he enjoyed most: He began the day teaching his AP Literature class and was able to spend time with his two grandchildren before leaving the world peacefully, just as he had wanted.
The campus truly has been transformed for those who knew Okura. He always had a smile on his face, and students and staff members could tell he genuinely loved his job. He brought joy to anyone he was around.
Former WCHS principal and friend Jim Coombs stated, "Mr. Okura is one of the people that helped make Bulldog Country the home it is and it is his leadership that saw WCHS through some very rough times and then to the incredible success it has had… His gentle and consistent leadership has mentored both hundreds of young teachers and thousands of outstanding students. The good news is that the legacy he has left will guide Bulldog Country for decades to come. Though we will miss his daily presence, his spirit is alive and well with us."
Over his years at WCHS, Okura taught about 6,000 students and was a mentor to his colleagues as well. Former student Wendy Lau is only one of many students who cherished him as a teacher, mentor and friend. "He was one of those people who generally cared what happened to his students and he did it in a very real way." She was in Okura's very first AP Literature class in 1994.
"Mr. Okura was a wonderful son, husband, father, grandfather and friend. He touched the lives of thousands of young people and his message will be kept in their hearts for years," stated former Edgewood Middle School principal Jim Mandela, Okura's close friend of 40 years. "His sense of humor is something I will never forget. He made you feel at home and very much a part of anything he was doing. He always made sure you were included."
The influence Okura had on students is rare to see. His heart will forever be a major part of Bulldog Country and his incredible soul will be one that remains a legend to everyone who knew him.