Jodi Picoult in January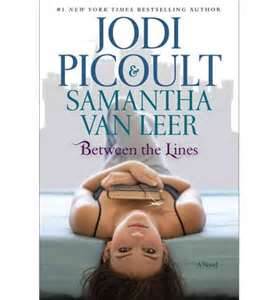 BY MICHELLE NGUYEN/ PHOTO COURTESY OF THEDIARYOFABOOKWORM.COM
Many times, we often become so caught up in what we are reading that it feels as if the characters and the book itself come to life. This January, Librarian Fran Karmann has chosen a book that embraces this mindset.
In Between the Lines by Jane Picoult, written in collaboration with her daughter, Samantha Van Leer, Picoult conveys the story of Delilah, a teen girl who spends much of her time reading books, chancing upon one book that is quite special. This book causes Delilah to feel a genuine connection to the fairytale prince in the story, Prince Oliver. As it would turn out, Oliver is a fully conscious being, one who wishes to leave the confines of his novel. Delilah works in order to help this disgruntled prince leave behind his predetermined fate, but the result of this adventure can only be discovered by reading the novel itself. Oliver and Delilah are easily relatable characters, particularly teenagers, displaying the longing to spread our wings and test our limits.
"I love Jodi Picoult books; we have quite a few in the library and they are checked out quite a bit," said Karmann.
Picoult speciliazes in books that deal with ethical issues and relates the story from the many different viewpoints of the various characters, each voice taking over the narration of the story for just one chapter before the next voice reclaims the readers' attention.
This book captures the idea that has crossed almost everyone's mind at one point or another: "What would it be like if the characters lived in our world today?" Maybe this is our chance to address this question.