NEHS December Book Review: Jane Eyre by Charlotte Bronte
BY KIM TSUNG, GUEST WRITER / PHOTO COURTESY OF TOWER.COM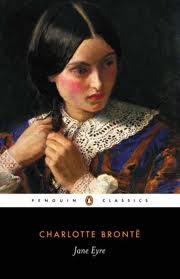 At first glance, Jane Eyre seemed like the mundane novel AP teachers required their students to read every year, just so they could write an essay to reflect upon its deeper meaning. Jane Eyre, I cannot lie, holds many of the components that AP teachers seem to look for when choosing novels for their student: convoluted plots, elevated diction, symbolism that requires time and years of scholarly knowledge to decipher, and multifaceted characters.
However, I was quick to realize that Jane Eyre could be read with relative ease and enjoyment, even for high school students. The novel consists of various adventures that Jane Eyre, the protagonist, ventures upon.  Over all, this novel is an eloquently written bildungsroman. It is hard to not be captivated by the fiery, fiercely independent, and feminist character of Jane. The novel opens with her miserable life at her hostile and hateful aunt's abode. However, throughout the novel, it becomes obvious through the tribulations and hardships that Jane is put through that she can be categorized as an individual telling a "rags-to-riches" story.
In her quest to find happiness and social equality, she instills the basic ideology of opposing self-compromise in the face of adversity. This heroine often sacrifices her momentary happiness, and as one point, even life, in search of something more than what she had had before. In the end, she ends up finding a home with her love, built upon a foundation of equality, respect, and solidarity.  Jane Eyre is a thrilling and splendid novel that I did not expect to like. Not only is it a captivating, Disney-like novel centered on romance and heart pounding adventure, but it is also an eye opening story of finding a place in society without having to compromise morals.
This classic piece of literature may seem a daunting task to tackle at first – the school's library boasts a copy with over 500 pages! However, unlike many books, this story is not slow to start and is filled with a surprising, and somewhat scary, plot twist in the middle, after events seem to have fallen into place for Jane. What is this twist? Well, you'll just have to read Jane Eyre to find out! Even though this was assigned as a AP novel by English teachers, I would recommend this as a downtime, leisurely read.