Going on a first date can be both exhilarating and nerve-wracking, with the pressure to make a memorable impression often leaving daters in a predicament. To help singles embark on their romantic journeys with confidence, here are some useful insights on what to do and what to avoid during those crucial initial moments.
Mind your manners. Displaying good manners in simple gestures can include holding the door open, pulling out someone's chair to sit down, and walking them to the door of their home.
"It's best for them to be gentlemen, pulling their chair out, opening the door for them, they can even buy them flowers. The simplest thing of buying someone something and complimenting them is a good gesture," said senior Valerie Dorado.
Good manners are important because it can make a person feel relaxed, creating a positive atmosphere. This can create a favorable impression and set the stage for a potential future together.
Make your date feel comfortable. When someone is comfortable, they are more likely to open up and communicate their feelings. A comfortable date is more likely to be an enjoyable one, reducing anxiety and nervousness.
As for something to avoid: do not bring up the topic of past relationships. This is something that should be avoided because it can make the other person feel like you are still interested in that past relationship.
"I've heard a couple people say when they go on a date they always talk about their past instantly, or their ex. That's the thing not to do because you need to get to know that person first and you need to know the person you're going with to see if they're even comfortable with hearing your past relationship or your past history of things you went through that aren't good mental-wise for the person," said Dorado.
Bringing up past relationships can make the other person feel uncomfortable. When talking about past relationships, especially those that ended on a bad note, it can bring emotional baggage into the conversation. This can be a mood killer that makes your date feel heavy and awkward.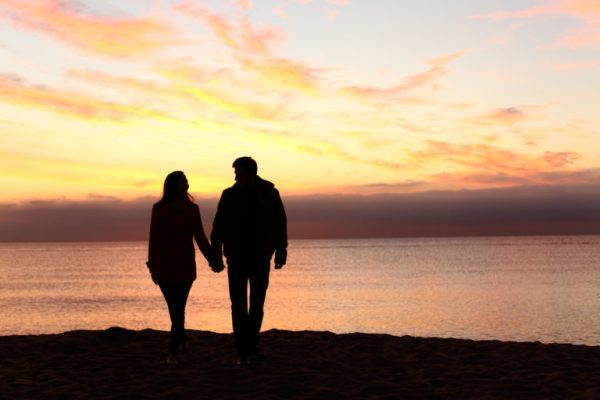 Another change to consider is phone usage. Using your phone during a date can disrupt engagement and connection between you and the other person. Not only that, but it disrupts "the moment", taking your attention away from the conversation and making the other person feel unwanted.
"If they are going on their phone a lot because that's just showing that you dont wanna talk to them or you don't wanna be there. You want to make eye contact," said Dorado.
Whether it's cherishing the power of a sincere smile or steering clear of controversial topics, taking these do's and don'ts into mind can pave the way for a more successful and meaningful relationship to blossom.