$uicideboy$ is an American hip-hop duo from New Orleans, La. They began their international "Grey Day" tour Aug. 25 and will conclude Oct. 30. $uicideboy$, being the main performers of the tour performed 27 songs, and had the help of opening acts Ghostemane, City Morgue, Freddie Dredd, Sematary, and Ramirez. On Oct. 11 and 12 the duo performed at the Kia Forum in Inglewood, Ca.
During this time rapper Ghostmane couldn't attend so a special guest and well-known rapper Ski Mask the Slump God came out filling in for the missing Ghostmane act. Although Ghostmane couldn't attend, fans were still happy with the experience they got creating mosh pits, and jumping up and down to the music beat.
After all the opening acts had finished, $uicideboy$ took the stage. The fans were going crazy waiting all night for them to go out and perform. With the openers' contribution to the concert, the energy was built up and ready for the amazing experience awaiting. Junior Amber Morales, who attended Oct. 12, felt that the concert was a really good experience and spoke about the duo's impact on how all the duo made everyone get in their emotions.
"l got to see how the live music impacted the people around me and the rest of the audience," said Morales.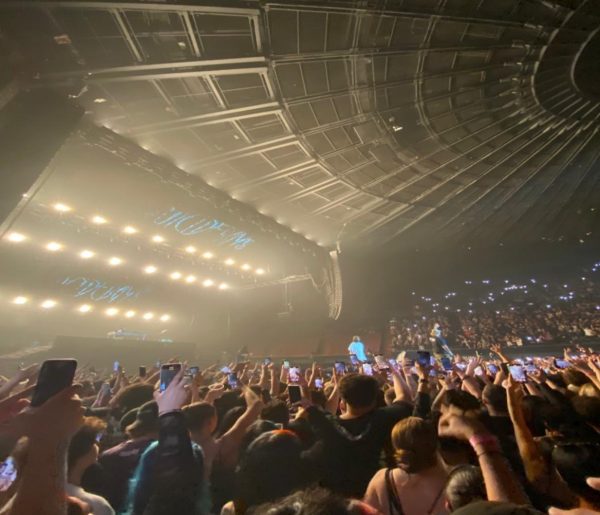 The energy that the duo created made the audience feel satisfied and content,  fulfilling the audience's expectations. The crowd's satisfaction with the duo's performance led to mosh pits being made, and overall adrenaline of the concert. Everyone was standing, cheering, and overflowing with pure excitement. On Oct 11., senior Salvador Miramontes attended his first $uicideboy$ concert and was an enthusiastic fan.
"That concert was dope as f*ck; I definitely recommend you give the boys a listen and check out one of their concerts. It was non stop jumping up and down and mosh pits definitely recommend 10 out of 10 experience," said Miramontes.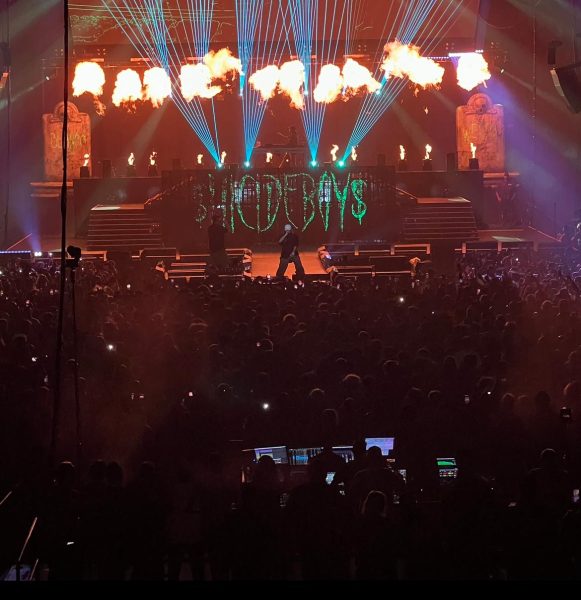 $uicideboy$ closed out their concert with a performance of their number one hit "…And to Those l Love, Thanks for Sticking Around," transitioning into a speech regarding mental health awareness. The duo expressed how their passion is to make the fans feel something, to give people hope that life can be what you make it. No matter what we go through, we can still be okay, the duo emphasized.
"Everybody goes through emotional things differently, and people may cope with things such as substance abuse, depression ect., but you can say that these artists cope with it through their music and help others cope too," said junior Erika Muñoz.