Drew Lorenger started his teaching career in 1997 and has been teaching for 27 years. He is the current digital media teacher, Bulldog News Network (BNN) advisor and has previously specialized in the fields of history and film tech. 
During Lorenger's journey of teaching he met wife Lyndie Lorenger, who also works at WCHS. They have two daughters and a son who attend school in this district. Lorenger has two dogs, Lincoln, a German Shepard mix and Leo, a half French Bulldog and half Boston Terrier. Lorenger is a family-oriented person, who enjoys that his family is on campus with him.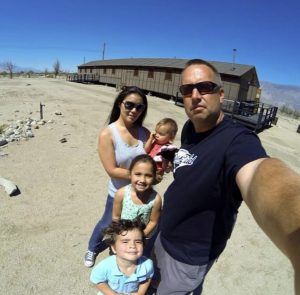 "A lot of families go home and talk about their day. When we go home and talk about our day, we actually know what the other person is talking about…It makes for a good conversation and it makes for a good support system," Lorenger said.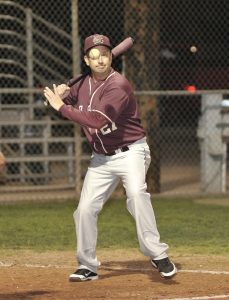 Lorenger attended Azusa Pacific University and majored in social science with the intention of becoming a history teacher. When Lorenger started his teaching career, he taught geography for two years before switching to teaching U.S. history for 12 years. Lorenger was not only a teacher at the time, but the JV and varsity baseball coach from 1998 to 2017. 
"When I started teaching here, there was an opening for a JV baseball coaching job, so I took it when it was offered to me and then I evolved into a history teacher and a baseball coach," said Lorenger.
Lorenger went back to college after nine years of teaching to major in educational technology to learn more about photoshop, video production, and tech related to that because he was always interested in the subject and he wanted to learn more about it. He caught the attention of one of the school administrators who asked him to teach graphic arts instead of history. 
"I was hesitant at first because it sounded interesting, but I really loved U.S. History. Juniors were my favorite grade to teach and I was worried that if I didn't like graphic arts, I wouldn't get my spot back for U.S. history" Lorenger said. "I decided to give it a shot and it was probably one of the best decisions I've ever made," he continued.
Lorenger taught graphic arts and film production, then combined the classes to create Digital Media. BNN was eventually created in 2016 as it used to be a collaboration between film class and the journalism class "Newsbytes" at the time.
BNN has been releasing episodes monthly since its creation, but BNN live was a decision Lorenger made. Many staff and students had recommended switching to live in order to fit in more stories and gain a bigger audience. Lorenger went with the decision to start live episodes, and in order to go live, new equipment was needed.
"I started researching the equipment needed for a broadcast studio, I looked at both top notch high school programs and also actual news broadcasts, and I quickly learned from the people that I talked to that live was the way to go," said Lorenger.
BNN has been airing live episodes since then. Both the classes he teaches work differently and students do different tasks.
"I have an extraordinary opportunity to work with super talented and driven students every day," said Lorenger. "Never in a million years did I think I would be running a broadcast program," Lorenger continued.
Lorenger has had an important impact on West Covina High School and continues to do so as he teaches and inspires students to enter the careers they wish to pursue.