West Covina High School welcomed new athletic director Randy Bell with an Instagram post on Aug.30. Through summer and beginning of the 2023-2024 school year WCHS was left without an athletic director, a position formerly held by Brian Barnes. 
Previously, Bell worked at Monrovia High School as a teacher for 29 years and 23 years as an athletic director. Having experience in an athletic director position, West Covina Unified School District decided to hire Bell.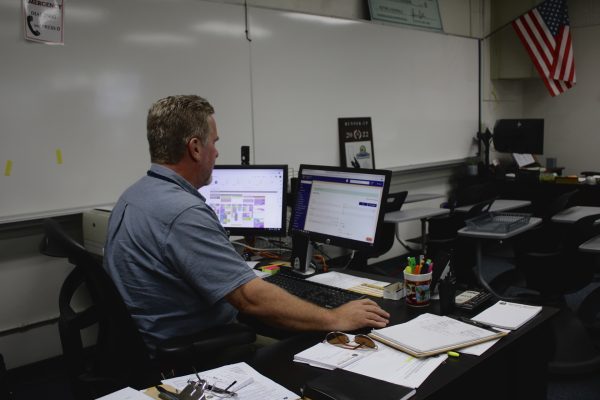 Bell was originally a teacher and loved it. He would end his classes with a Q & A where his students would ask any questions about college. 
"I love teaching, but I did always want to try athletic director full release," said Bell.
Bell attended University of California and Santa Barbara (UCSB) as an undergraduate. With no offers from schools for his sports, football and soccer, Bell decided to follow in his sister's footsteps and attend UCSB. 
"I had no doubt and no regrets, if I had to do it all again I'd do the same thing," said Bell.
While not working, Bell's hobbies are swimming, despite never being on the swim team in high school. He stated that he loves to swim in oceans and lakes, mainly open waters instead of pools. Alongside swimming, he enjoys traveling. Every summer Bell and his wife go to Spain to see his wife's family, as well as taking occasional trips to Sacramento to see friends. 
Girls Varsity Basketball Coach Kevin Quach stated that he welcomes Bell and is looking forward to working with him and hopes that Bell can make a great athletic department. 
Bell is excited for his new change in the development of the WCHS athletic department.