UC Davis student concerns due to recent stabbings around campus
Education has a high value and is a top priority of students, parents, teachers, advisors etc., but one of the biggest and most important concerns for students has been the issue of safety. Looking at the statistics from Education Week, a source of non-partisan news and insights covering the K-12 education sector: there have been 24 school shootings this year that resulted in injuries or deaths. School shootings are not the only issues, stabbings have recently occurred, too. 
A 21-year-old former University of California Davis (UC Davis) student Carlos Reales Dominguez was arrested on two counts of murder and one count of attempted murder due to a series of stabbings near campus between April 27 and May 1. Dominguez left two men dead and one woman injured. Back throughout the grieving moments of the victims, when no suspect was yet found, student concerns were brought to light.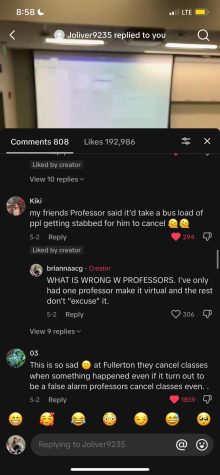 Due to the incidents that happened near campus, UC Davis students reported feelings of discomfort and felt unsafe while continuing to in-person education after the stabbings took place and as the suspect was still at large. In an Insight exclusive interview with two UC Davis seniors, Brianna Herrera and Nicole Ibewiro, the two shared how this situation continues to affect student safety in America.
" definitely could have done better by making a statement right away, as soon as it was happening. I feel like they delayed a statement and when it did happen it was more of a 'be careful and here are some safety tips'", said Herrera.
Herrera would have liked for administrators to not make skewed statements to the public such as saying they are doing all they could to protect students and to listen to the concerns of students. She wished for administrators to take action on the majority student population. 
UC Davis issued a statement on May 4 saying,¨We urge the community not to rush to conclusions or speculate until all facts are known. We are grateful for law enforcements quick response and resolution during an extremely difficult period for the city and campus.¨ 
As media networks continued informing the public of the stabbings, Herrera and Ibewiro shared the biggest challenges being on campus was not only worrying about their safety, but having to attend class as many professors would not cancel. TikToks posted by the UC Davis community and students highlighted that they feared and worried if they might be the next victims. Frustrated students expressed that they felt ignored by the administration's lack of response on popular social media platform, TikTok. Multiple videos from UC Davis students sharing their concerns and frustrations have gone viral on the platform. 
"The administration didn't seem to care about our safety because he could have been hiding anywhere. That really disappointed and disgusted me so then it was very anxiety-inducing having to go to campus and walking to the parking lot late at night," said Herrera.
The UC Davis administration released a statement on May 4 informing the public that they are partnering with law enforcement to provide access to any and all information as part of the investigation. Due to the concerns families and students had about attending school, Herrera stated that most students did not attend class, which made her speak on the situation on social media.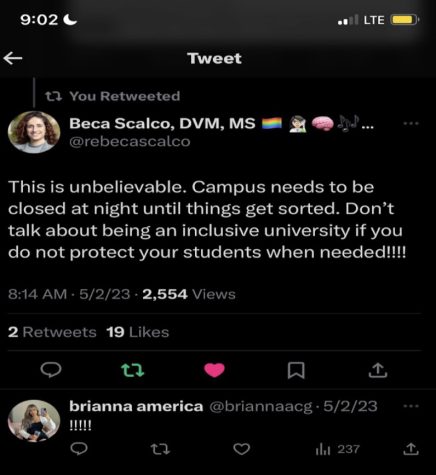 Throughout the grieving moments of the victims, no suspect was found and student concerns were brought to light. Herrera and Ibewiro began speaking on the situation through TikTok with students from UC Davis including people that do not attend the university that wanted the expectations of students such as attending school to change.
Ibewiro lives near Sycamore Park where the second student was stabbed on Apr. 28. These events have caused her to be more aware of her surroundings. 
"So many generations have gone through trauma and violence just to come to Davis, which is supposed to be a safe haven city to be at risk of being killed. It's completely unacceptable and it's the fact that many administrations don't see it from a student perspective and they never will until they listen to student voices,¨ said Ibewiro.
As stated by the Association for Supervision and Curriculum Development Committee (ASCD), a global education organization focused on empowering educators, "The main purpose of the American school is to provide for the fullest possible development of each learner for living morally, creatively, and productively in a democratic society." 
The ongoing shootings that America faces is the complete opposite of ASCD's portrayal of an American school. Student safety in America should be number one priority, especially for those who are putting themselves at risk for their education.  
"What about the first generation students? The people who came here for a new future, why should they come here to have their life taken away?" said Herrera. 
All students who attend school are a friend to someone, family member, daughter or son. There are students who arrive at school not knowing if they will get back to their loved ones. 
¨We aren't just money and a source of income, actually do stuff to make students feel safe,¨ said Herrera.