Student fashion at WCHS
WCHS has many students with different tastes in fashion, with a variety of styles. Fashion is a form of self-expression for people to show their emotions and feel good about themselves. 
  With students trying to find their own personal styles, there are many different types like grunge, coquette, streetwear, vintage, and many more. Fashion is important among teens as they grow to try to find themselves.
Marley Herrera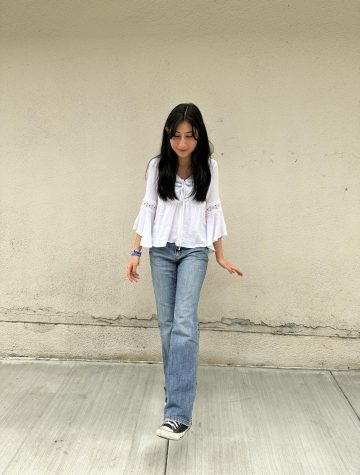 Sophomore Marley Herrera has her own personal style. She had an interest in fashion ever since she was a little girl.
"I couldn't really afford to go to the mall and stuff so I went thrifting a lot as a kid and from there I kind of got my own style," said Herrera.
Herrera describes her style as unique, comfortable, and vintage. She gets most of her clothing inspirations from her friends.
"A lot of my friends I feel like they inspire me a lot by seeing what they wear," said Herrera.
Herrera shares her perspective on what style means to her.
"I think it's a way for everybody to express themselves and like, show how they're feeling inside and express it on the outside. It's also whatever you find cute," said sophomore Marley Herrera.
Vincent Tran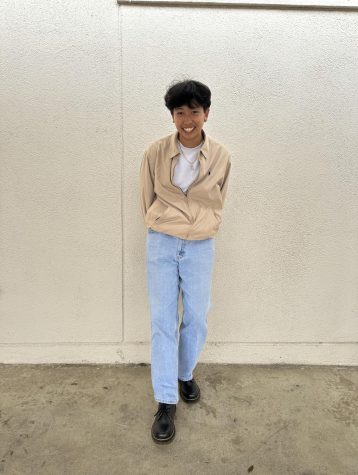 Many teenagers develop their sense of style at different times trying to figure out what fits them and what makes them feel comfortable. Senior Vincent Tran developed his style over quarantine.
"I realized that freshman year I was like a highlighter kid… I didn't want that anymore so I started trying and getting better clothes," said Tran. 
He gets most of his clothes from thrift stores, his sister's closet, or UNIQLO. He describes his style as awesome, epic, and cool.
"It's like a hobby, I just do it because I enjoy it and I like dressing up because it's fun," said Tran.
Seeing what others wear gives people ideas of what they could add to their own style.
"Take inspiration from other people you see online and just do what you enjoy and dress how you want. It's a hobby and you should have fun while doing it," said Tran. 
Abigail Aguirre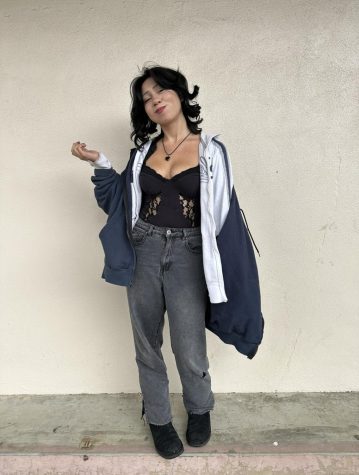 Senior Abigail Aguirre has a unique sense of style that she has been developing for a while.
"I don't like light colors a lot so I wear a lot of dark colors. Normally it's just what I really like in the moment that day,"
She adds on by saying her style is a little "dramatic" for school.
She gets most of her clothes from her friends, family, and thrift stores with most of her clothes being hand me downs.
Aguirre gives advice to those who want to start getting into fashion more by saying "It doesn't matter if you look ugly or not."