Train derailment causes chemical contamination through Ohio community
On Feb. 3, a train in East Palestine, Ohio carrying hazardous material derailed, causing a big explosion and releasing vinyl chloride into the air. This incident has severely affected the community in ways such as bad air quality, contaminating waterways, and damaging animal life and agricultural growth. 
According to CNN Health, residents were told to evacuate for 5 days, but since returning to their homes some claim to have recurring headaches, symptoms of asthma, rashes, and more.
The same source reported that Amanda Greathouse, a mother of two preschool children, lived thirty minutes from the crash site and shared what she experienced when the crash happened.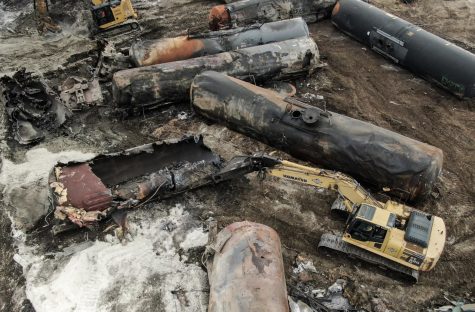 "When we left, I had a rash on my skin, on my arm, and my eyes were burning for a few days after that," she said. 
Another element of damage the chemical contamination in the air is causing is death of animal life. USA Today reports citizens claim because of the chemicals, pets are dying, farm animals, and fish. During the period of evacuation, tests have been run to distinguish whether the area is safe to return, but even after tests came back as safe, people are still reporting animal deaths. 
According to USA Today, more than forty-three thousand fish and animals have died because of air and water contamination. 
Another major element of this community that has been affected is their water system. Videos and pictures were sent to many different news outlets, such as ABC News and CNN,  of lakes and rivers bubbling because of the chemical contamination.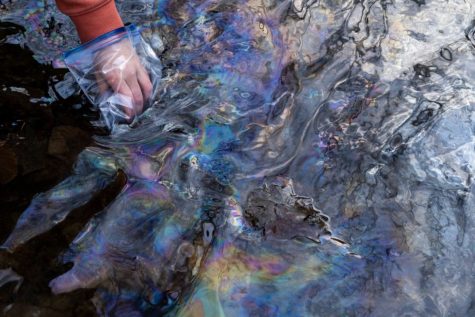 The drinking water is also contaminated and majorly unsafe for people to drink. The New York Post says that almost fifteen thousand pounds of soil and 1.1 million of water have been contaminated so far and removed from the crash site. As of recently, tests have been run to see if the water is safe to drink. The governor of Ohio Mike DeWine claims that all tests have come back safe. 
The community of East Palestine is slowly making a recovery from the train derailment and continues to be cautious until all living conditions are safe.