The dedication of a wrestler
Juelz Taylor, a junior, has recently made history, by placing second in a CIF championship. She is the last wrestler to place in the last 13 years at West Covina High School. Since 2011 girls wrestling has been approved for CIF, this was the first time girls could even run for a championship.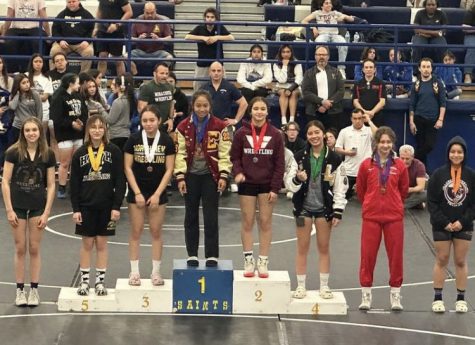 Making history takes hardwork and dedication. This season has been a challenge for Taylor with getting sick four times and having knee injuries occur this season. With this knee injury, Taylor had to rest for it to get better but she knew to keep going, Taylor had to put more work in practice so she could succeed and place in CIF. Illness and injuries are one of the most challenging things to go through as an athlete but a bad mindset will always bring someone down.
"Wrestling is one of those sports that never gets easier and you have to constantly push yourself to your limits," said Taylor.
According to Taylor, her mindset is the most challenging thing in wrestling. Wrestlers deal with a lot such as making weight, where wrestlers compete in weight classes and have to try and stay in their weight class through the season, needing the right diets, long practices, and dealing with injuries. Taylor has been through a lot this season alone, but has kept up the mindset to always keep going and recites and a quote in her head. 
"You can never think positive and negative at the same time," said Taylor.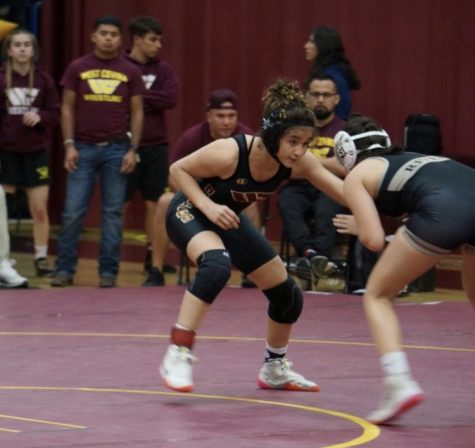 Wrestling is labeled as a team sport in schools, but when participants compete they compete as individuals. Practice can be rough, but having a team that will motivate her and help her is great to have.
"We could be going through hell with practice and trying to make weight but everyone tries and motivates every person," said Taylor.
Taylor explains that it's bittersweet having to wrestle alone and always trying to take accountability for any mistakes yet the team celebrates but they are almost united in that they feel each other's struggles, energy and success. 
Through the motivation with her team she won many matches and she does motivate herself through them too. Taylor encourages herself by always telling herself to work harder. With school coming easy to Taylor she has had to put more work into wrestling. She looks forward to the satisfaction of winning and seeing her dedication pay off. Taylor's satisfaction with winning is like her best friend and her's biggest enemy. She says this because she has never worked harder for anything than she does on that mat so winning makes all the difference, she furthers this idea that winning is like a surreal feeling. Taylor says it doesn't last long though because there is always another opponent. 
"You're never guaranteed a win, you get addicted to chasing it, always keeps you coming back for more," sais Taylor
Taylor has made history and will be continuing her journey next year, and hopes to keep continuing wrestling in college.