The new Geo Club
Global Exchange Organization (GEO) Club is one of many clubs on campus and offers several off-campus trips and expeditions. Geo Club has been around for 27 years under advisor and history teacher David Beeken. The club was disbanded due to the pandemic in March 2020.  
When the previous Geo Club was around, it had been a vehicle for the Japanese exchange program that  publicized and facilitated sending/hosting over 300 students and chaperones to/from Yamanashi Gakuin High School in Kofu, Japan for 18 years (1990-2008).
The Geo Club has recently been updated. For five months now, the club has continued to grow, helmed by Senior President Julieta Medina, along with fellow officers Vice President Avery Gomez, Secretary Frida Murillo, Treasurer Erica Lopez and Public Relations Aviegayle Pinuela. Howard Lui holds the position as advisor of the club. 
At 28 members, the club has piqued the interest of a considerable number of students. 
"Geo club is probably one of the most active and most educational clubs in the school. They constantly are active and always doing things off, and on campus," Senior Dave Huerta said.
However, the club is always looking for new members.
"I hope to accomplish the growing interest of our Earth among students," said Medina.
By signing up for the club, you are also signing up for the activities and commitments of the club. You will be expected to attend meetings every first Wednesday, check in, and stay up to date with events pertaining to the club. Officers remain committed by organizing trips and fundraisers such as food fairs, progressing and improving the club, and ensuring every detail falls into place.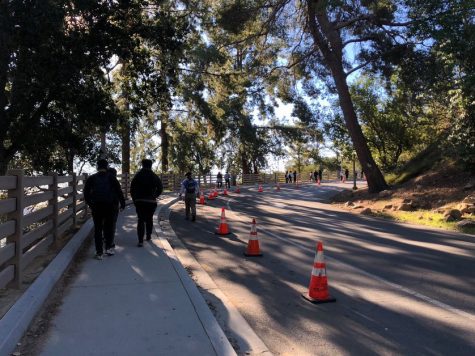 There are also funds known as Geo Funds, earned by students in the club in previous years. It is important that the club continues to raise money in order for it to continue functioning.
More members in this club would be very beneficial, it would do everyone some good to take more interest in the earth and its ecosystems. Please contact Medina or Lui in L-14 if you are interested in joining. Their Instagram is @wchs.geo for more information on club meetings and background of their trips.