More than fame: Lisa Marie Presley
Singer-songwriter Lisa Marie Presley was the golden child of the late singer and actor Elvis Presley, and actress Priscilla Presley. As the golden child, Presley's talents shined through all her accomplishments. With the undying fame of her father, her life was filled with a rollercoaster of challenges. 
According to People Magazine, Presley was hospitalized for a possible cardiac arrest at the age of 54 and died on Jan. 12, with a deferred death. A deferred death is when the cause of death cannot be determined within the statutory time limit and can result due to trauma, stroke, blood clots, and more evaluation through medical history. 
The start of her parent's relationship was in the spotlight of every news publication and for Presley, she received the same energy growing up. In 1973, the news publicly reported Elvis and Priscilla's divorce. At four years old, Presley would split her time between Memphis and Los Angeles as her parents shared custody and lived different lifestyles. 
Insider News reported that Elvis was a devoted dad who cherished every moment he spent with Presley as stated in an article on TheThings, an online news outlet, "The Truth About Elvis Presley's Relationship With His Daughter Lisa Marie Presley". 
On the night of Aug. 16, 1977 at nine years old, Presley saw her lifeless father. TheThings further elaborated that this tragedy brought back memories for Presley as she reminisced from the memories left behind.
According to "The Tragic Life of Elvis' Daughter: The Story of Lisa Marie Presley", she always respected and cared for her father. His passing brought Presley to follow in his footsteps and began her music career. 
Music Career
During Presley's teenage years, she desired to release her music to the world. As stated in The Tennessean, a Nashville daily newspaper, since she was born, growing up heavily influenced by music, Presley wanted to create her sound that others could listen and connect to. 
"I grew up in the South with my father; blues and country, that's always been my core, but I had it in me not to do what was expected. I wanted to find my own footing," said Presley.
On April 8, 2003, Presley released her first album "To Whom It May Concern". This album caught the attention of many viewers peaking at No.5 on Billboard's Top 200 Chart. She sold over 500,000 copies and was featured on the cover of Rolling Stone. 
To Whom It May Concern, produced by Glen Ballard, managed to showcase the talents beyond her voice and fearless songwriting. 
During an interview with Goldmine magazine, Presley opened up about choosing a career in music. Music gave her the ability to share her experiences for others to relate. 
Presley stated she wanted to do the opposite of what was expected of her in the music industry and continued releasing more music. Her second album "Now What" reached No. 9 on Billboard.  
"Now What" was produced by T. Bone Burnett and directed by Micheal Lockwood. Burnett mentioned to The Tennessean that Presley's father would be proud of her. 
"The more I listen to the songs, the deeper an artist I found her to be," said Burnett.
High expectations were going into Presley's final album "Storm and Grace". According to Goldmine magazine, Presley knew people were not going to be disappointed. 
"This new album is not that. I never write from a happy place. It's always a beautiful sadness or pain or hurt or betrayal," she said. 
Presley's confidence was shown on and off the stage. She was a determined artist who never gave up and changed the music industry.
Hardships and Challenges 
Presley's relationships sparked an interest in the public eye. With this, being a part of the music industry made Presley's love life known with other famous artists.
In Oct. 1988, Lisa Marie Presley and Danny Keough tied the knot and welcomed two children, Riley Keough and Benjamin Keough. Two years after having their son, Presley and Keough ended their relationship and co-parented their children. 
Twenty days after finalizing her divorce, Presley married Michael Jackson, shocking many fans as it was unexpected news. 
After being friends for decades, Presley and Jackson slowly formed a romantic relationship. They were seen in different award shows such as MTV Music Awards in 1995 and spotted by paparazzi in public while visiting France.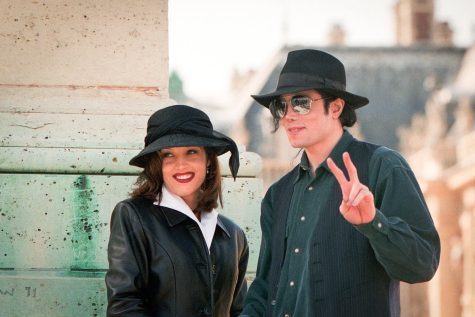 With Presley and Jackson's relationship in the public eye, Jackson was later involved in controversy and allegations that struck interest in the public. However, two years into their relationship, the couple called it quits and remained friends until Jackson's passing in 2009.
Presley reconnected with Lockwood who directed her "Now What" album. Two years into their relationship, Presley and Lockwood announced their pregnancy with twins on the way. In 2008, Presley gave birth to twins Finely Aaron Love Lockwood and Harper Vivienne Ann Lockwood, completing her family with Lockwood.
In June 2016, Presley filed for divorce from Lockwood due to irreconcilable differences. Discussing child support, financial issues, and attorney's expenses became a difficult time mentally and physically for Presley. The upcoming battles she would soon face would test her strength even more. 
With the help of her mother, Presley pushed for custody rights against Lockwood for the twins. During this timeframe, Lockwood got engaged, but the verdict still awaited. In 2020, the trial ended with Lockwood receiving 40% custody of the twins while Presley received 60%.
In 2020, news broke of her son Benjamin Keough who commited suicide at age 27. She was devastated and heartbroken after finding out the news, but remained strong for the rest of her family.
Presley wrote an essay on National Grief Awareness Day for People Magazine about her healing process and bringing awareness to those affected. She mentioned her motivation to move forward was for her daughters.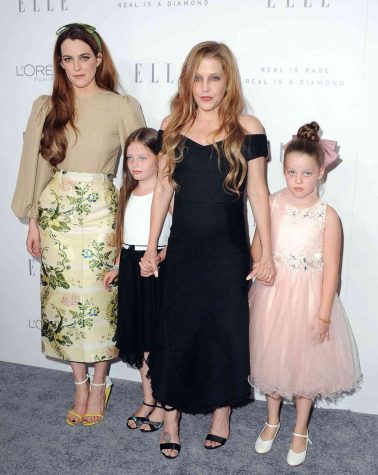 Throughout all these obstacles and challenges Presley faced in her lifetime, she was a strong, fearless, empowering woman who never gave up. She was not just the daughter of well-known celebrities, but created her own name and legacy through the impact she made in the media and entertainment industry.