Students in the workplace
While many are focused mainly on school, many others West Covina High School students are also focused on their current job. As known by many, students in high school are 15 years or older. With California's legal working age starting at 15 and a half, students take a job into consideration. 
Many students have to go through a process in order to obtain a job. At first students must maintain a GPA of 2.5 or higher and fill out a work permit application, once the application is filled it must be turned in to the media center or the district office. About 30% of teens are working in the United States according to a survey by Walden University. Labor laws state that students under 18 may work no more than four hours per school day and eight hours every non school day. 
Senior Aldo Garibay started working to help out his family. "What motivated me to start working was helping out my parents with my expenses. I only pay for my phone bill and pay for my own concert tickets". Students work mostly to help out with their own expenses and social life, but it can also be a big commitment.  Garibay followed up stating, "Work has helped me assume more responsibility and become more independent. I am saving up for a car and hope to have money to pay for college". Work may lead to stress and many other challenges as it can be difficult to manage school and work responsibilities.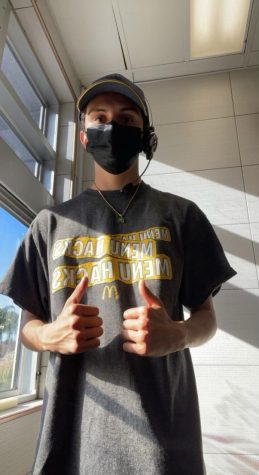 Junior Ashley Braunstein was motivated to work in order to get herself a car. Though, Braunsteins parents got the car for her she decided to keep working with the intention of being able to cover other expenses of having a car such as gas and insurance. 
"Starting this school year is definitely a challenge because I now have two big responsibilities to balance," said Braunstein.
Although it is a challenge for Braunstein to balance both out, she makes sure to communicate with her boss and always puts school first. Braunstein makes sure to do homework in any free time she has and tries not to procrastinate. The biggest challenge Braunstein has since she started working is pacing herself. During the summer she worked almost full time and had no free time for herself. Braunstein has an autoimmune disease that makes it necessary for her to keep her stress levels low, eat well, and sleep a lot. With school she now has to make sure she doesn't take too many other responsibilities.
Braunstein financially hopes to slowly build up her savings so that she can work less during the school year but also have extra money for her to be able to go out with her friends. 
Senior Christine Flores was motivated to start working so that she could buy everything she wanted for herself. Flores did state that her biggest challenge since she started working is learning to balance both school and work. It makes it harder for Flores to meet her assignments due dates and times.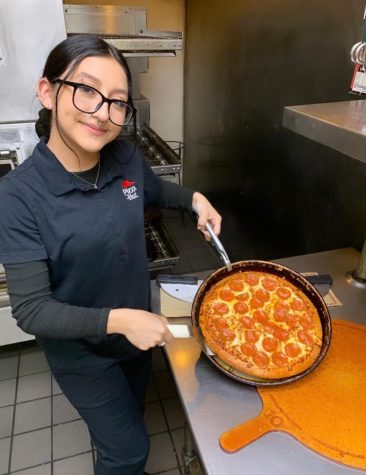 "It is hard to manage both school and work at once but with scheduling and time management everything is possible," said Flores. 
One of Flores' financial goals is to keep saving money so that one day she can be fully independent and own an apartment for herself. 
Senior Destiny Valenzuela started working due to a lack of money and to avoid asking for money, which is common among teenagers working. Valenzuela stated, "In the future, my goal is to save enough money that way I don't have to worry about it". 
"Communicate with your boss and teachers, that has helped me take some stress out and always put your mental health first and have your priorities straight," Said Valenzuela.