Hispanic heritage month
Every year on September 15 commences Hispanic Heritage Month. It is a month celebrated to shine a light on Hispanic Americans and their culture.  
September 15 holds a significant importance to many Latin American countries as it is the anniversary of their independence. These countries include Costa Rica, El Salvador, Guatemala, Honduras, as well as Nicaragua. There are a multitude of parades and festivals held in celebration of their independence. 
Other important dates that fall within this month include Mexican Independence day which is September 16, as well as Chile's Independence Day, which falls on September 18. 
According to the Hispanic Heritage Month website, Hispanic Heritage Month first started as a week-long event under President Lyndon Johnson in 1968. It was expanded to the month-long celebration by President Ronald Reagan and was enacted into law in 1988. 
Hispanic Americans hold an important value in the history of our country, thus the reason they are celebrated as well as their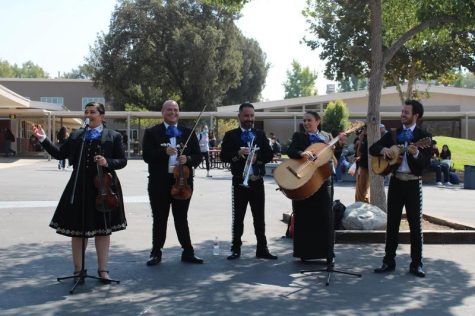 cultures and traditions. 
Another holiday that falls within the time period is Día de la Raza instead of celebrating Columbus Day. Día de la Raza is celebrated in Spanish speaking countries such as Mexico, Columbia, Ecuador, Chile, El Salvador, Honduras, Costa Rica, and Uruguay. 
Día de la Raza is also known as "Hispanic Heritage Day" in Spain, "Respect to Cultural Diversity Day" in Argentina, or "Indigenous Resistance Day" in Nicaragua and Venezuela. 
These important dates celebrate and bring honor to those countries who were conquered by Spanish and European explorers. It is a day to recognize and bring light to the people, their traditions, and cultures that were destroyed due to colonization.