Masks no longer a requirement starting Monday
Governor Newsom announced Feb. 28 that California will no longer require face masks indoors for K-12 schools beginning Mar. 12. Per the California Department of Public Health and the Los Angeles County Department of Public Health, this new policy will transition from masks being required to masks being strongly recommended and will go into effect for WCUSD starting Monday, Mar. 14. 
It will soon be two full years since the country went on lockdown and many people look forward to finally being able to be maskless after so many months.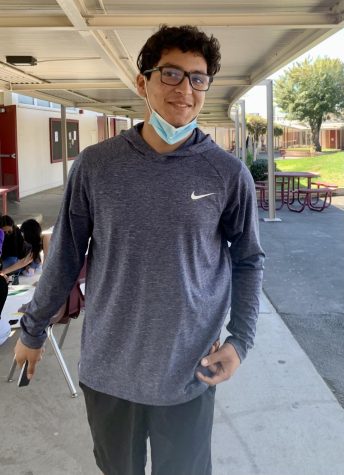 "The idea brings me comfort in knowing that things are 'finally getting back to normal' or what they once were," Katherine Caballero, senior, said. 
"I personally will be wearing my mask for a while longer just as a precaution," she continued, "and as long as students are being safe and respectful to others by not wearing masks, and being healthy and not coming to school sick for mine and others' safety."
Mask-wearing has been a controversial topic since lockdown and many people believed that as soon as in-person school and activities resumed, mask mandates would be lifted automatically. Then there are those who question whether there will be an increase in cases again after masks are completely optional to wear inside classrooms. 
"I will follow any protocol that prevents us from returning to distance learning," teacher Jason Heilman said. 
"I'll still wear my mask from time to time to keep people comfortable, but I'm more likely to take it off here and there while teaching," he continued.
Lifting mask protocols will be a major change and will help life feel normal again.