Take the words "drive safe" seriously, especially when it's pouring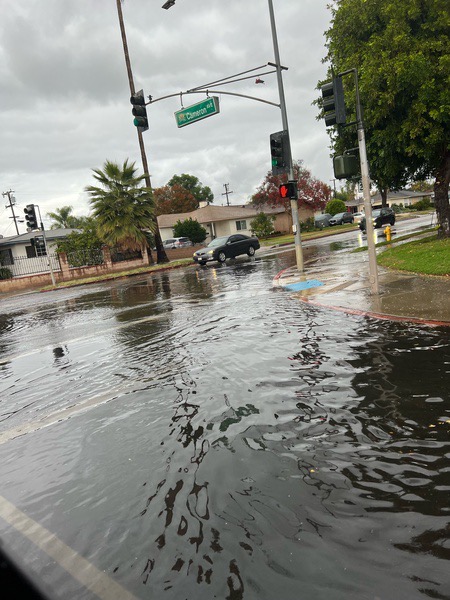 Many California drivers are not used to the crazy rains that have been going on. There are many careless drivers and some who don't take the rain seriously, more specifically when driving. 
Water causes tires to lose traction, which causes cars to slide. As reported by accident lawyer firm Watson Lawyers, "oil from the vehicles that travel the roads can build up on the road…and create a greasy-type driving surface that may be unexpected to many drivers." According to the U.S. Department of Transportation website, there are over 5 million crashes per year, with the majority of those crashes caused by wet pavement from the rain. 
Because of this, many companies have started making tires that have more grip for preventing accidents when pouring. Although not all of the responsibility is on them; drivers should be held accountable to be safe on the road. People should not just consider their own safety, but others' as well.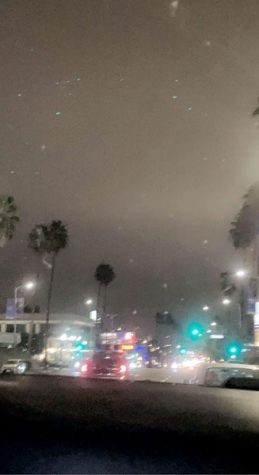 Even if you're driving the posted speed limit, driving too fast can cause an accident on wet roads. A car driving too close to the car in front, especially on rainy days, can cause an accident by not being able to stop on time. 
"50+ crashes on L.A. freeways? Our partners over at the CHP are in for a long night. Please SLOW DOWN!" The Los Angeles Police Department tweeted earlier this year in response to a report from KCAL9-TV helicopter reporter Desmond Shaw.
Police advised drivers to stay off the roads if possible during this weather condition. The Road Weather Management Program stated that "every year, over 3,400 people are killed and over 357,300 people are injured in crashes during rainfall." As said in Mahaney Pappas Law, a main point to this issue is "determining who was at fault…" for causing the accident. The reason fault is a major issue is because if you were found at fault for causing the accident, "you may not be able to recover compensation for injuries suffered in an accident."
If you don't want to have to worry about this, just make sure to "drive safe" – YOU drive carefully when it's pouring.