All The Boys: Always and Forever Review
With the last two movies being total successes, there were very high expectations set for Jenny Han's To All the Boys: Always and Forever film.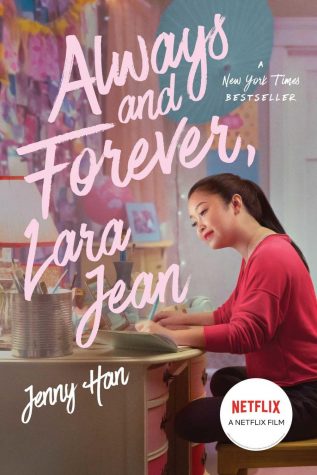 Taking on her senior year, Lara Jean Covey also faced the decisions of college rejections, acceptances, and choices that put her relationships to the test. It seemed like Lara Jean, played by Lana Condor, and her boyfriend Peter Kavinsky, played by Noah Centineo, had everything planned out for the next four years. They would apply and get accepted into Stanford University, dorm together, and be the happiest couple around. However, that reality turned into a dream when Kavinsky got accepted, and Laura Jean did not.
As the year goes on, the couple deals with their own problems, such as Peter's dad popping into the picture, Lara Jean's struggle in communicating with Peter about what she wants in her future, and a new mom for Laura Jean and her sisters. The couple also tries to reinvent new ideas for them to bond over, such as having their own song, a memorable "meet-cute" (the first time a couple meet each other), and other ways to feel connected. However, Kavinsky thinks this is because Lara is considering leaving him for New York University. Further into the movie, Kavinsky turns this misunderstanding into something the couple did not even consider; a break up.
Ironically the day after the couple's breakup is the marriage between Jean's dad and his fiancé, representing a new chapter that Lara Jean thinks it's time to turn to. However, with Peter realizing that the love they have for each other is so powerful, he decides to reconsider a long distance relationship.
Needless to say, To All the Boys I've Loved Before; Always and Forever is a bittersweet movie on how powerful love can be, and to do what your heart desires.