Senior Nikki Thompson Reflects on Her Historic Basketball Season
BY ALINA OLEA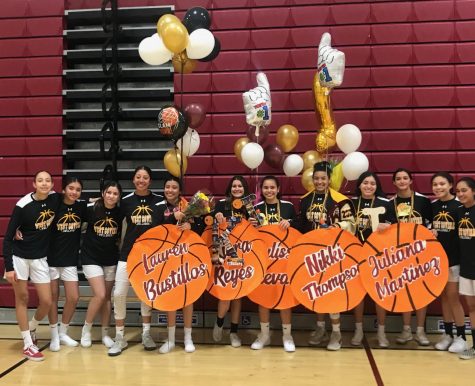 Senior Nikki Thompson is only one of the many talented players on the West Covina's girls basketball team. At age 8, Thompson decided she wanted to check out what basketball was like. The moment she stepped foot on the court she knew that basketball was a passion of hers, since then Thomspson has continued to play basketball for not only  her school teams but as well as teams outside of school.
Over the years, her skills as a player increased in different aspects of basketball. She learned the importance of teamwork, communication and how practice is crucial to the improvement of a player and a team. Now as a senior, Thompson is making history within the West Covina. " I have played for varsity for all four years of highschool and this season is by far our best season as a team". The girls basketball team was determined to make it to state and that's exactly what they did. "We came out pretty strong in pre-season and made it second in league." With the constant hard work from Thompson and her teammates, their dedication to the game paid off and they qualified for state. Thompson reflects on the four years of high school and how all her hard work led her to where she is now. Despite the recent loss at state, Thompson is proud of the success and growth she and her teammates underwent.  With the support of her coaches and her teammates, she isn't afraid of what her future holds.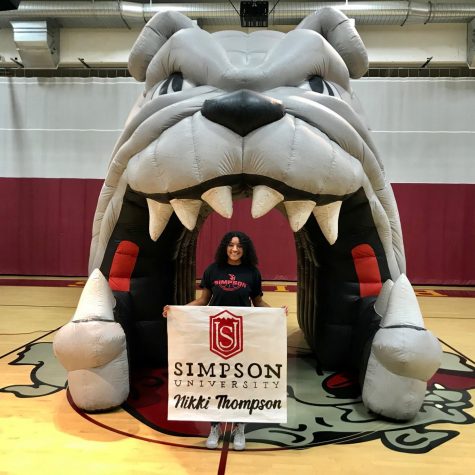 At the start of her senior year,  Thompson was recognized by Simpson University and committed to play on their basketball team for the next four years and was recently voted Southern California Girls Athlete of the week. "The one thing I love about our basketball program is all the support we receive from our families, coaches, staff and even the school."
As the 2020 season comes to an end, the outcome couldn't have been better in Thompson's eyes and will continue to motivate her throughout her basketball career.