New Albums: Harry Styles' "Fine Line"
BY VICTORIA MEJICANOS
On December 13, 2019, Harry Styles released his second studio album, "Fine Line". The artist was on a two year hiatus before the release, during which styles became more expressive with his clothing and overall style. He began to dress more androgynous, and even made headlines this past year when he dressed in a tutu for his Saturday Night Live photoshoot in which he also included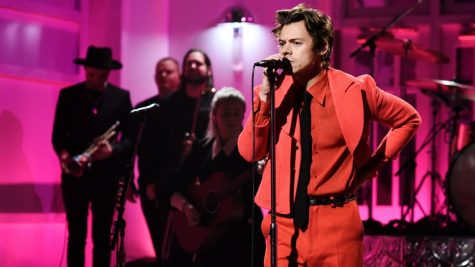 more masculine looks. These fashion choices sent fans into a frenzy, and built anticipation for new music. Like his style, the singer's new album is very expressive and emotional. Continuing to be different from many artists, Styles seems to hide nothing, and goes into detail about his personal life. It all begins with the album cover, in which Styles flaunts bright pinks and blues, with polished nails. Then the album then begins, with a total of 12 tracks, each expressing styles emotions about love and loss, and the lessons that come with these experiences. In the eyes of fans new and old, the album is emotionally inspiring.
 Senior Austin Hoppe, has been a fan of Styles since he went solo. Having listened fairly recently, he feels a strong connection with the album. Besides it's aesthetic colors, the songs are equally artistic. When speaking about his favorite song "Lights Up" the experienced musician enjoys the musicality within the album as he is able to appreciate the chords and overall states " It sounds very nice."  He believes the album as a whole about the many types of love one encounters throughout life.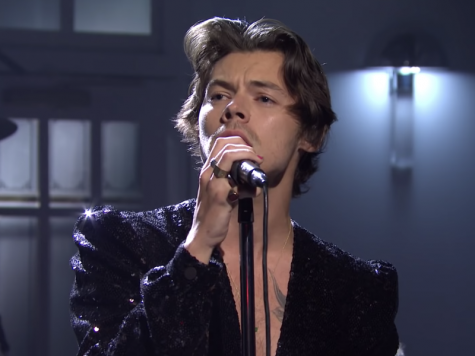 Fellow senior Vivian Prado, echoes Hoppes sentiments about the album. Her favorite song is "Sunflower", because " This song really talks about self love, and talks about accepting yourself and being okay with who you are. The song really has an aesthetic to it, a melody that makes you just want to stand up and start dancing. All in all, I would give this album a 10/10 rating. "I think this piece is very nice to listen to at home and even in the car."
With Styles' variety and ability to appeal to listeners' emotions, he inspires them to be truly free in their expression and not hold back, whether that means singing in the car without shame, or trying on that new outfit. Styles can slowly, but surely create change within his fan base, and within the world. His elegant and freeing lyrics and melodies make fans eager for more.