Debunking the Myths and Truths of Thrifting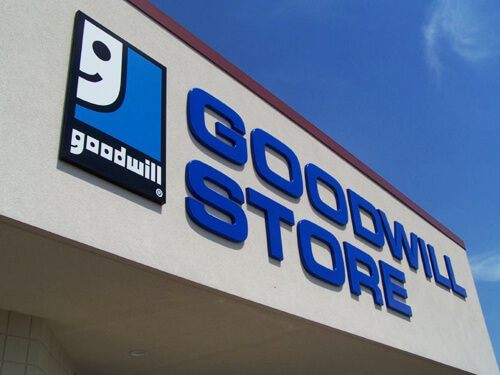 BY XIMENA GALINDO
Thrifting has recently been a popular trend among younger people, it is an alternative to finding vintage clothing in an inexpensive way. Current thrift shopper, Ebony Valadez, first got into thrifting through her older sister, since "every time sister went she came back with really cute clothes, so I decided to go with her ever since."  She "would definitely recommend thrifting to others", also citing the 'saying one mans trash is another man's treasure.' Not only is thrifting a convenient way of shopping, but there is environmental benefits to it. Fast fashion has been polluting the environment. According to CBS News, fast-fashion "in particular is proving to be toxic to the environment." Around 60% of the Earth's pollution is due to synthetic fibers such as polyester and nylon, which are forms of plastic. To be environmentally-friendly and trendy, thrifting is a substantial way of reducing waste and pollution.
However, many people associate thrift shopping with a negative connotation because purchasing used clothes may seem unsanitary and dirty. Regardless, it's nothing a washer can't fix. Another point includes the ease of  a fast-fashion store, than to look through clothes at the thrift store. Although it may take longer than the convenience of a normal boutique, it won't be as long as factory fume's carbon footprint from fast-fashions.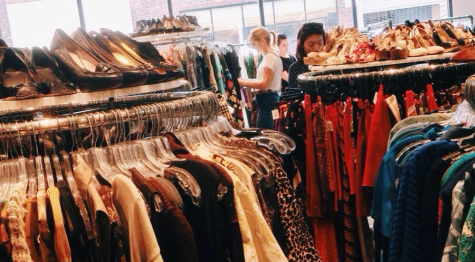 Overall, be sure to consider thrifting the next time you go shopping. The environmental benefits of thrifting are a great way to keep the planet less polluted. Not to mention that you can find a variety of unique clothes and accessories at an affordable price going thrift shopping.
LOCAL THRIFT SHOPS:

Goodwill, Southern California: 1536 E Amar Rd, West Covina, CA 9179, 501 S Vincent Ave, West Covina, CA 91790
The Salvation Army: 2330 S Azusa Ave, West Covina, CA 91792
The Yard Sale Depot: 853 S Glendora Ave, West Covina, CA 91790
Community Thrift Store: 19720 E Arrow Hwy, Covina, CA 91724
Drop Your Jeans Inc: 1600 W San Bernardino Rd, Covina, CA 91722