Movie Review: Searching
BY ZANDER REYES
Arguably one of the most innovative movies this year, Searching applies a modern twist to the classic mystery tale. Throughout the film, there were no cinematic cameras involved at all. Instead, the film was captured through a computer webcam and several phone cameras. Even though the film had its technologically unique element, all the qualities of any great mystery movie was worked into the movie brilliantly. Not only was the technical aspect of the movie phenomenal, the cast involved did the film justice. John Cho, Michelle La, Joseph Lee, Debra Messing, and Sara Sohn all put in fantastic performances. The man behind the film, Aneesh Chaganty, directed the movie extraordinarily well too. This film hit theaters on Aug 31 worldwide, but it is still definitely a movie to not miss.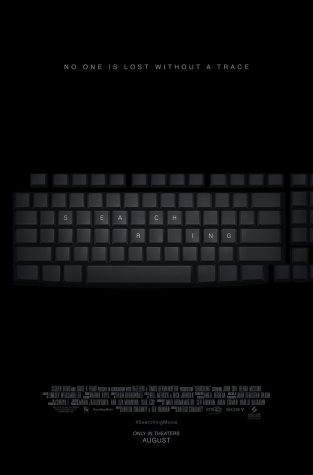 In the film itself, Chaganty captured the essence of mystery well. In the beginning of the film, David Kim (John Cho) is pictured in a newfound family drama as his 16-year-old daughter, Margot (Michelle La) goes missing without notice. As any person would do, he contacts the police, files a case, and a local investigation starts with Detective Rosemary Vick as the leading detective. As the film progresses tens of hours later, Kim is left without a lead or a single clue of what happened to his daughter. Kim begins to visibly lose his mind as the film continues and his mental state deteriorates. At his last straw, he decides to look through the one thing that could potentially lead him to the conclusion and finding of his missing daughter: technology. More specifically, the one piece of technology where all secrets can be kept, a laptop. This is where the mystery starts to get more confusing as the audience is deprived of answers. David Kim leads the crowd onto a rollercoaster of events and emotion as he desperately uses all of the resources provided by the Internet to his advantage. As David Cho surfs through his daughter's laptop, the mystery takes an emotional toll on the audience when subliminal hints come at all angles of the technological world. Ultimately, the film comes to a very climatic ending and all the hints shown come together to form a conclusion that will not be disclosed in this article.
This film did not get the recognition it deserved since the film was a pioneer in the movement of incorporating technology and classic film elements. Searching made around $32 million in the box office. Many have not heard of Searching, but even if there is a struggle to search for a movie to see, this is definitely a film to consider watching.