Game Review: Spider-Man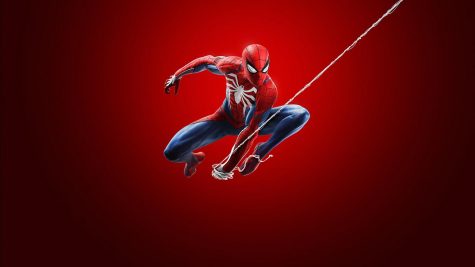 BY ISRAEL MALDONADO
Internationally released on September 7, 2018, Marvel's "Spider-Man", is a critically acclaimed action-adventure, single-player, third-person perspective video game based on the one and only web slinger from New York. This is also the first video game made by the company, Insomniac, and Spider-Man has brought them a great first impression and a bright future. In addition, this game is a PS4 exclusive, preventing PC and XBOX One players to partake in a one-of-a-kind adventure.
This rendition of Spider-Man takes its own spin on the web slinger, abstaining from reusing ideas and concepts from the comics, adding a fresh new twist to Marvel's Spiderman universe. Though with a similar framework to the Batman Arkham series, Marvel's Spider-Man, develops an exclusive play style and storytelling. Critics have been praising it and still are, not only as one of the best superhero games ever created, but for the game's astounding graphics, soundtrack and mechanics. Despite the overall shining reviews, the lack of ability to explore the superhero's hometown limits the average rating to an 8.7/10.
The complex adventure takes 23 year old post-college Peter Parker through a story with a simple plot. At the start of the game, Parker has been the protector of New York City for eight years and is Dr. Otto Octavius' lab assistant, working to find the improved artificial limb technology. A supporting character, Yuri Watanabe, a NYPD captain, assists Spider-Man in crime fighting that intensifies as the story progresses. The game mechanics that control the fighting and Spider-Man's spider senses are comfortable and enjoyable to use. Spider-Man is able to sense danger and act before he is attacked, allowing him to push his enemies off of buildings. Though similar to his comic counterpart, he does not kill and instead webs his foes onto the side of buildings. The players are able to web sling around New York City, wall crawl, and use gadgets unique to Spider-Man's suits. A whopping 25 suits are unlockable as the game progresses and with every suit, more diverse fighting styles are uncovered. The suits are purchasable downloadable content as with most popular games. In addition, Marvel's Spider-Man, has already taken the initiative of announcing three incoming DLCs, The Heist set for release Oct 23, Turf Wars set for release November , and Silver Lining set for December.
Aside from the main story and its soon-to-come additional content, there is much more to the game. Easter eggs are hidden all over the game, ranging from sticky notes hinting at a connection towards a significant Marvel character to the one that started it all: Stan Lee. If Easter egg hunting is not your favorite thing, the many optional side missions, which unlike the annoying, tedious side missions in other games, enable the player to experience more web slinging with the web slinger. If the side missions are not sufficient, perhaps the most enjoyable part of the game will be unlocking all of those sweet, sweet suits. However, you may be simple and enjoy replaying the story in levels of increasing difficulty, from "Friendly", to "Amazing", and finally, "Spectacular."
This long awaited, highly hyped and highly enjoyable video game is a world wide success, widely loved, pleasing more than the wall crawler's main fan base as it extends a welcoming hand to all PS4 players.