By Jacob Monroy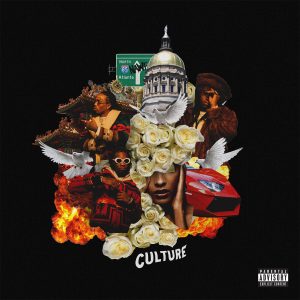 When you hear about distinguished rap groups, you often think of well-known groups such as the Wu-Tang Clan, NWA and OutKast. However, all of those groups are old school and past their prime, and now there are new sheriffs in town. Takeoff, Offset, and Quavo, otherwise known as Migos, have just released their #1 top hit album "Culture." Migos weren't always this famous: if you went back to 2012 and asked someone if they knew who Migos were, they wouldn't be able to answer. Since 2013, Migos has released five albums "Young Rich N****s",  "No Label II", "Yung Rich Nation", "Young Rich Nation 2", and the recent "Culture".
Migos gained tons of publicity because of how many people enjoy listening to "Culture". One might ask "Why haven't they already got the publicity they deserve even though their music is so good?" The answer to that is simple: the "Culture" album sets aside from the other albums by Migos because of the quality of the music. I truly believe that there is not a single bad song on the album, unlike past albums where there may be only two to three good songs.
The tracks on "Culture" are very diverse, from slow songs like "Out Ya Way" to more upbeat songs like "T-Shirt". When listening to the album, you can't go wrong on which track to pick. If someone is feeling a chill vibe, they might want to listen to "Kelly Price" ft. Travis Scott; on the other hand, there are other songs like "Call Casting" and "Slippery" ft. Gucci Mane that give a turn-up vibe. Before the album was even released, Migos dropped a single called "Bad and Boujee". This song really gave Migos all the hype they needed to make the album a success. Since the album has absolutely no downside to it, I believe it deserves a full five star rating.