BY SANDRA MUNOZ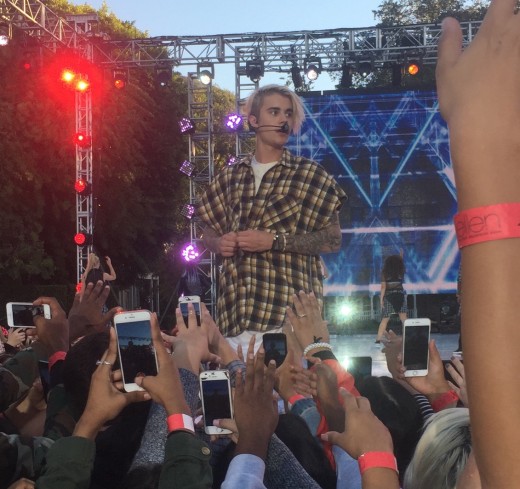 Justin Bieber has been a star on the rising for about nine years and has gained so much popularity in such a short time. As a "Belieber" and loyal fan, I am glad to say that I have been through every step of the way in his career. Bieber was a 15 year old from a small town in Canada that gained his success through YouTube. Before there was a manager or any kind of stardom, there were his "Beliebers" who had discovered him and followed his posts. Since then, the fandom began and fortunately it is still going strong with new "Beliebers" joining along the way.
Starting off so young may have had a negative effect on his career, and growing up in the eye of the public had to be especially hard on him. He was constantly being judged by his actions and criticized for his decisions; however he still rose to stardom by capturing millions of girls' hearts with his dreamy eyes, famous "hair flip", and most importantly his singing voice.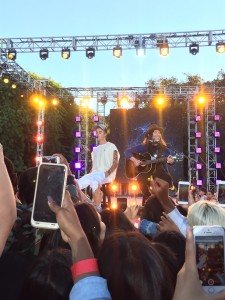 Throughout his glorious "fetus Bieber years", he appeared on many TV shows, awards shows, and had his first ever tour called Never Say Never. During this time, he released many albums that were immediate hits and still continue to be. Although many did not accept his voice or the idea of Justin Bieber, that did not matter to his loyal fans that continued to constantly tweet him, buy his albums, and try everything they possibly could to catch a glimpse of him anywhere he went.
The constant pressure from everyone led to a brief downfall and a series of bad decisions on Justin Bieber's part. He was constantly getting into trouble by the law and had bad publicity following him. I can say that he had hit an all-time low, and as a fan that has been there since the beginning, it was hard seeing and hearing people constantly talk down upon him.
Thankfully, Justin Bieber and his team realized that something had to be done to save his career and image from disaster. He took about a year off to reinvent himself and tried to stay out of the media's way to avoid any bad publicity from anyone. The time off definitely helped, and I am happy to say that Justin Bieber is back and better than ever.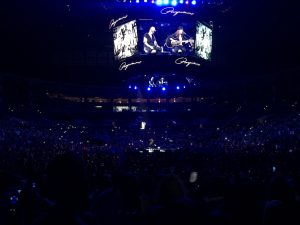 Bieber was known to attend many charity events and soon we started to see that Justin Bieber once again. All he has ever cared about is his music and his fans and he has definitely proved that many times in just a short amount of time. Upon releasing his highly anticipated album, he also announced an "Evening with Justin" hangout and show at the Staples Center, which immediately sold out. Being that Bieber always wants his fans to be pleased, he announced two more shows that same day so that more fans could go and get a sense of what Justin has been working so hard at for so many years.
His new album Purpose received so much positive feedback from people that were previously not fans. His new image definitely helped many people start to focus on his music and not so much on what the media had previously said about him. Justin Bieber is all about giving back to the fans, therefore a new tour was announced and is currently going on at the moment. Everyone is responding so well to the new Justin Bieber that new fans are learning to love as well as his "Beliebers" that already love him so much.
This "new Justin Bieber" that everyone talks about is just a replica of the old and carefree fifteen year old Justin Bieber. He is all about his music and his fans, just like in the beginning which is what it should ultimately be about. He should not have to feel pressured by the media; that is what many celebrities are constantly struggling with. It should be about having fun doing what he loves best. It is so good to see that spark in him that we all saw nine years ago once again, and being a "Belieber" for life makes his comeback so much more exciting.