Remember how elementary schools mixed fun interactive field trips to get kids engaged? As the school continues and students begin inching towards adulthood, they're forced to adjust to high expectations and amidst the stress reminisce on their childhood adventures. Oftentimes, the best way to upkeep motivation is to get in touch with our inner child. Alongside the many rallies and school activities on campus, incorporating additional field trips into a more challenging curriculum could help re-establish the spark of education for students.
It seems childish, but the abundance of field trips in elementary school was helpful for our mental health and for our memories. Even though field trips were made to be educational, there are many fun aspects of these trips that can improve students' experience.
Senior Advancement Via Individual Determination, AVID, classes went to the Aquarium of the Pacific and Cal State Fullerton on Oct. 31. They went to the Aquarium three hours before visiting Cal State Fullerton in order to compensate for their previously lost trip due to COVID-19. AVID student Ethan De La Cruz shared how the carefree and enjoyable trip was beneficial to all.
"It kind of gets rid of the stress from school… I feel like it helps everyone, teachers too, they get to see the kids have fun," said Cruz.
There are limited classes that have these trips, leaving the majority of students out of these trips. All students should be able to experience distressing trips. The school currently has annual Boost Days and festive lunch activities, but we should have annual trips. Currently, only seniors have annual trips for Grad Nite at Disneyland, but no other grade has a trip. Why not an end-of-the-year trip for the other grades? There should be a reward for every school year.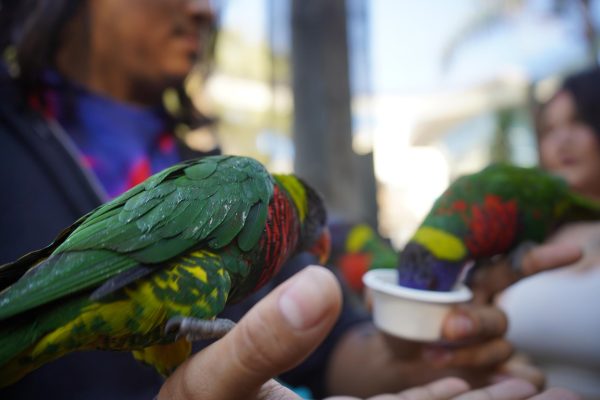 Every grade having an annual trip will help students have something to look forward to besides finals and summer vacation. This can help students build their motivation at the end of the year after enduring long amounts of stress.
Senior Vivianne Estrada shared how annual trips could have helped her previous years.
"Finals made the last week of school really stressful and if I had a trip at the end of each one, I would feel more excited," said Estrada.
Easier said than done, scheduling a trip for 400-500 students involves a collective effort. From reserving charter buses and the activity, field trips require detailed planning and proper funding. Vice Principal Michael Rodriguez shared how funding isn't the biggest obstacle, instead students, staff, and parent participation is. With their help, there are multiple ways to raise funds. These field trips can range from different locations, from visiting a recreational park to visiting a theme park, all depending on the collaborative efforts. If planned properly, these field trips could become an annual event.
Fun field trips could create memorable experiences for each class and push students through the school year.