Bahia Ensenada Grill: great food, great prices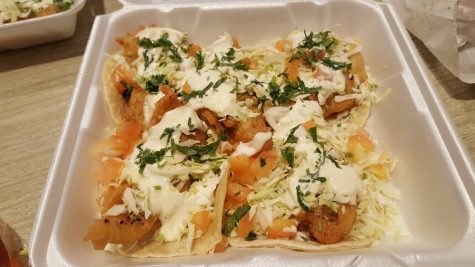 Bahia Ensenada Grill, is a small, but high quality Mexican restaurant. With great Mexican food along with friendly staff, this is a spot that shouldn't be skipped.
The variety of dishes that Bahia Ensenada offers is a highlight. From breakfast, burgers, and all around Mexican food, there's something for everyone at the restaurant. 
Cheap tacos are a good sign at a restaurant. That's why every Tuesday tacos are only $2.95 each.
From the free chip appetizer to the aguas frescas, most dishes are made from scratch with fresh ingredients.
The staff at Bahia Ensenada are on top of their service, always making sure your cup and chip bowl are full. Whenever they are asked for something, like condiments for your food, it comes out almost immediately. 
Mario Gonzalez, owner of Bahia Ensenada Grill of four years, has a firm belief in high quality service.
"We always try to do the best service possible for everybody," he said. 
Gonzalez is also a  firm believer that education is an important part of life. To support students and education, Bahia Ensenada offers 5% off for students who bring in student IDs.
Bahia Ensenada Grill is located at 356 S. Glendora Ave. in West Covina.