Class of 2019 Alumni, Carlos Acosta's Internal Conflict Concluded in Clarity After Acceptance to #1 Film School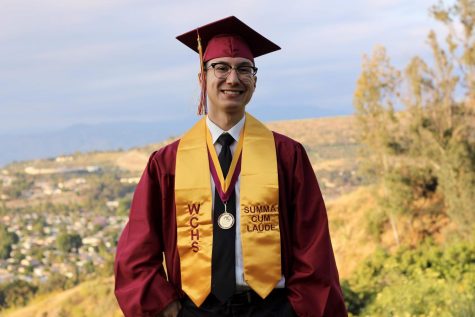 BY VIVIAN GOMEZ
Sitting down in front of the Zoom camera, Carlos greets with a polite grin; seemingly enthusiastic to answer the curiosities lined up for him. USC School of Cinematic Arts is notably named as consecutively placing first in The Hollywood Reporter's yearly ranking of film schools for eight years. With a competitive acceptance rate of 3%, according to the school's statistics, it is more than an impressive accomplishment to reach an aspiring goal for film students everywhere. Acosta remains humble despite his bold achievements, describing his roots for producing videos. "I got video experience from ASB in sophomore year as Technological Advisor. My friends actually trashed on me a bit for it; they said it was boring and all you did was flip the lights for rallies. I got accepted though, and my video journey began that year. All I had was an old Macbook and my iPhone and I learned almost everything I know from Youtube, it's a great resource for learning new things."
Throughout his junior year, Acosta held the position of the Director of Media for ASB, and with the evolution of his video skills came strides for taking his passion further in the classroom. He reminisces hearing a bit about Mr. Lorenger from his friends, saying "My friends would talk about him and his class, it sounded like a cool experience." In addition, there was a playful rivalry for the best-produced videos between ASB and video production that was established within their friendship.
Pushing to translate his hobby into the learning environment, he reached out to Lorenger personally to be placed in Video Production 2 in his senior year. Between both activities, he credits Mr. Lorenger and Ms. Wong for supporting him to the best of his ability. While he admired "learning a few things" despite his vast knowledge he'd already attained independently, Acosta joined the fast-paced Bulldog News Network team his second semester. He says "The class had a creative atmosphere, a teacher that really helped if you needed it, and the BNN team was just super tight." Reflecting on the times they had, he says "We just had personalities that showed that opposites really do attract."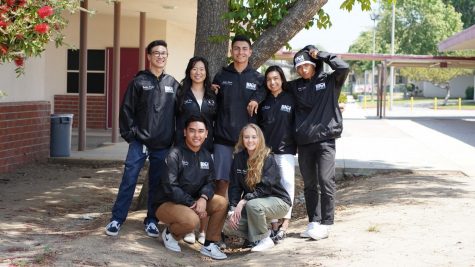 Spending lunches proactively collaborating with the team, Acosta had other extracurriculars to balance after school. That same year, he was elected the position of ASB Secretary and the question of where to attend college was arising. While that question ran through his mind, there was also the one of what he was going to choose to pursue in college. Driven to choose at his best interest, the reality of the economic hardships commonly endured in college hit the aspiring student all too suddenly. He debated film heavily, saying  "I was really confused because I wasn't sure if film was going to be enough to support me."
When the time came for graduation, Acosta was accepted to a number of acclaimed colleges, including UC Berkeley. At the height of his decision, he says that "All of applying, I was lost… deciding where to go, what to do, just where to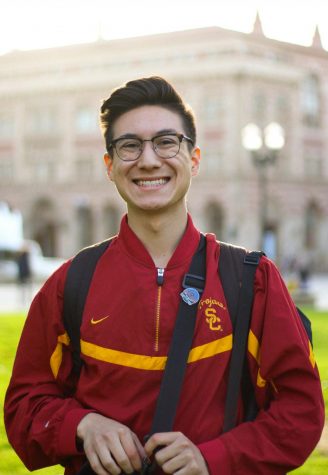 take classes and collaborate." Choosing University of Southern California, Acosta entered the school as a political science major, a far fetch from the film dream he'd originally had. "It was another area of what I concentrated on in high school, so I took a political science class. I went in there, asking and hearing about what everyone wanted to do, and everybody wanted to be a lawyer! I knew it wasn't for me." Moving away from the subject entirely, Acosta currently majors in business administration with a focus on cinematic arts.
For the upcoming school year, Acosta wanted to further delve into his dedication for video, so he made the sudden decision to apply to the accredited school for the film and media studies.
"It was just something I said I was going to go full-send on, it was a moment of 'screw money, I'm just going to go for it'," he says. 
The next weeks were torturous with anticipation for Acosta as he awaited a response from USC Admissions. With a bright morning to accompany the news, Acosta says "I had just woken up and was in bed as I read the email, like 'Oh! Cool!'". As nonchalant as his response appeared, the email also served as a moment of clarity for him. Acosta follows with saying "It was the end to this internal debate I've had for five years about what I really wanted to do, so this just solidified it once and for all."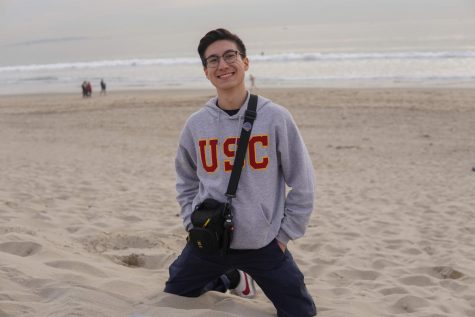 In the midst of the coronavirus, he could not celebrate, but rather simply got boba with a friend later that day. In a time of such gloom, the accomplishment Carlos achieved serves as a reminder for the hopeful life that awaits outside of quarantine. Currently, Acosta has a position at USC's Undergraduate Student Government as the Director of Media. Counting his opportunities, Acosta says "I'm just glad I get to be at a job where I get paid for my passion. It's easy to lose touch of those skills after high school, but I'm at a place that allows me to pursue it."
Acosta has worked with celebrities, been on film sets, and produces content available to see at acostacarlos.com